Martha Stewart Dismisses Wannabe Lifestyle Guru Gwyneth Paltrow: 'I Think I Started This Whole Category!'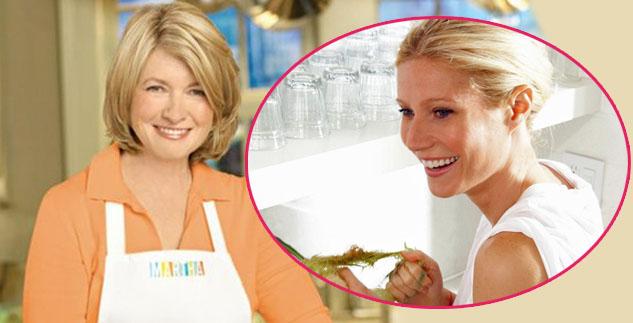 Article continues below advertisement
"She really wants to be a part of the lifestyle business," Stewart continued. But is she qualified?
Noting Paltrow's bestselling cookbook, It's All Good, which one critic called a "Bible of laughable Hollywood neuroticism," a somewhat bemused Stewart observed, "She must be doing something right. She's a charming pretty person, who … um … has a feeling for lifestyle."
"She wants to be a lifestyle arbiter? Fine," Stewart sniffed. "Good. I think I started this whole category of lifestyle!"
The lifestyle ladies' feud actually dates back to 2011, when Stewart left a dinner party for Paltrow's first cookbook, My Father's Daughter, early.
"Martha didn't stay for the dinner," Paltrow complained afterwards. "She had a drink and then left."
"I had a lot of nervous anticipation about it," a hurt Paltrow explained. "I spent all of Sunday cooking and preparing everything."
Stewart's rep later claimed she'd had a previous dinner engagement.
Is Paltrow the new lifestyle queen or is she better off not quitting her day job? Let us know if you're Team GOOP or Team Martha in the comments!