Gwyneth Paltrow Takes On NY Times Over Claim She Had Cookbook Ghostwriter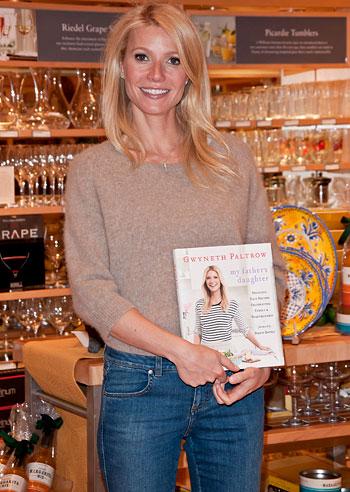 Gwyneth Paltrow is fighting back at the allegation she had a ghostwriter for her best-selling cookbook.
In a feature story about culinary ghostwriters, The New York Times described Julia Turshen as Paltrow's ghostwriter on My Father's Daughter.
That brought a quick and decisive response from the actress/author.
"Love @nytimes dining section but this weeks facts need checking. No ghost writer on my cookbook, I wrote every word myself," Paltrow posted on her Facebook page.
Article continues below advertisement
Paltrow seems to be in the right. Turshen, a cook, author and TV producer, has had a very public association with the Iron Man star. She interviewed her for a Food & Wine magazine cover story, was a producer on a TV series Paltrow did with Mario Batali about the food of Spain, and assisted her on both the cookbook and her Goop blog.
Turshen works with Paltrow on a number of fronts but appears to be anything but a "ghost" in her kitchen. Stay tuned for The Times' response.