Chris Martin On Marrying Gwyneth Paltrow: 'It's Like Winning The Lottery'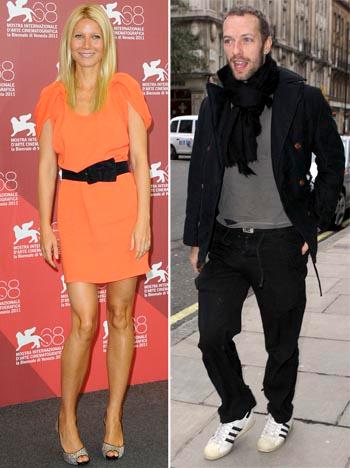 They've been married for eight years and have two children together, but Chris Martin isn't taking any of that for granted.
In an interview airing October 16 on 'CBS Sunday Morning,' the Coldplay frontman admits his marriage to Gwyneth Paltrow makes him feel like he is a huge winner.
It's the first time Martin has ever spoken publicly about his wife. The two are notorious for keeping their marriage out of the limelight and have only rarely even been photographed together.
Article continues below advertisement
The alternate rock star also addressed the rumor that he'd had only one serious romance in his life. "That's right. I'm in it," Martin said.
Interviewer Anthony Mason pointed out that his inexperience was 'pretty unusual' and told him he had made 'quite a leap' to which the 34-year-old replied; "It's a big leap? What, from being a loser to going out with an Oscar winner?
"It's a giant leap. Lets face it, it's like winning the lottery."
The pair exchanged vows in 2003 and have two children, Moses, five and Apple, seven and being a parent has changed Martin's career too.
"It's made it more focused," he said. "And you have a purpose. I like what it does. Just the idea of having to work hard so your kids are okay."
RELATED STORIES:
Happy 39th Birthday Gwyneth Paltrow!
Justin Timberlake And Gwyneth Paltrow Are Big Winners At Primetime Creative Emmy Awards
Gwyneth Paltrow 'Saved Woman From Death on 9-11' -- Real Life Sliding Doors Moment