Gwyneth Paltrow Gleeks Out!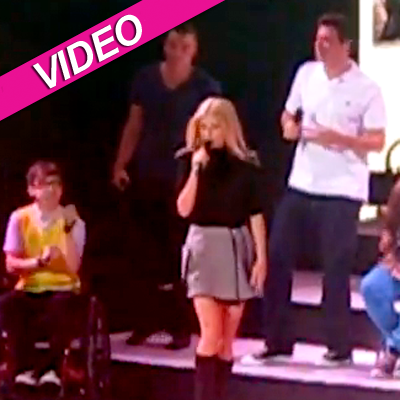 RadarOnline.com Staff Reporter
Glee fans got the surprise of a lifetime Thursday night when Gwyneth Paltrow showed up at Samsung and AT&T's Glee Live! concert to perform.
RadarOnline.com has video of the 38-year-old actress turned singer belting out Cee-Lo's hit, Forget You, in front of a cheering East Rutherford, New Jersey, crowd.
What you don't see on the video is that Glee star Naya Rivera was on stage bragging that fans voted her character, Santana, as the sexiest girl in the Glee club and that's when Paltrow made her grand entrance and said, "Oh, not so fast!"
Article continues below advertisement
And Paltrow wasn't the only surprise in store for the adoring Gleeks -- the hit Fox show's star Jane Lynch was there to perform her parts live as well, while in other concerts it's usually a recorded segment.
Watch the video on RadarOnline.com
RELATED STORIES: