Jessica Vs. Gwyneth: Alba Says She's 'Much More Grounded' Than Paltrow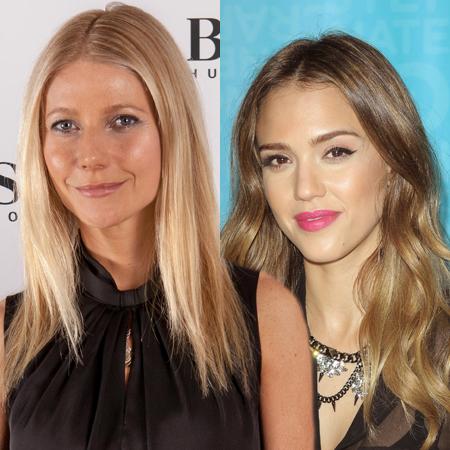 Gwyneth Paltrow's fancies herself a lifestyle expert, but Hollywood mommy Jessica Alba isn't a fan, and she says that her own guidance tips are "much more grounded" than Gwynnie's!
The Honest Company founder, 31, has written her first book, The Honest Life: Living Naturally and True to You, and she says that she's sharing her nontoxic alternatives to everyday products, along with practical parenting tips.
Article continues below advertisement
However, comparing herself to the 40-year-old GOOP founder, whose second book It's All Good is being released, Jessica said that she believes her advice is more relatable for regular mommies.
"Gwyneth Paltrow probably lives a very similar lifestyle, but I didn't grow up with a bunch of money, so my tips are much more grounded: Repurposing things and making things at home," Jessica told the NY Daily News.
She said that her book is an honest description of how she handles her life, without the perks of being a successful actress.
Jessica, a mother of two. said she shared her own personal experiences for other family's to use too.
"I absolutely do these things. That's why I wrote the book," she explained.
"There's lots of options, like delivery services for fresh produce that is organic, if people just want to do a couple of things in the book that are super easy."