Don't Hate Gwyneth 'Cos She's Beautiful! Paltrow Has More Female Friends Now, She's 'Less Threatening At 40'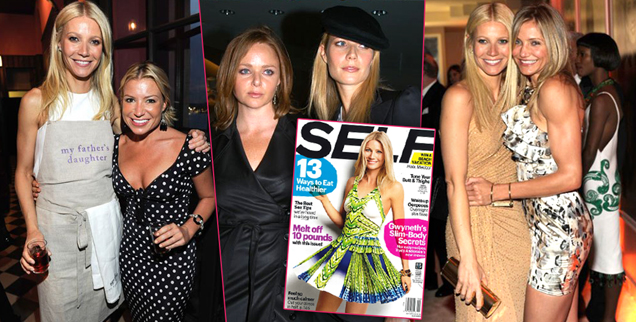 Don't hate her because she's beautiful; hate her because she had an Oscar at 26!
Gwyneth Paltrow, the aloof blonde princess of Park Avenue, says that as she's growing older she has more friends because she's "less threatening now."
In a new interview with Self magazine, Gwyneth says that the way she blows off steam is by having martinis with her girlfriends, and says the female friendships are a new thing for her.
Article continues below advertisement
"I feel a sisterhood emerging around me. I'm less threatening now that I'm 40 and not 26-with-an-Oscar."
After a frightening health scare Gwyneth says she drastically changed her diet, and based her new cookbook It's All Good on the recipes that help her "feel lighter" and her "emotions get smoother."
Now often spotted with besties Cameron Diaz, Stella McCartney and her trainer Tracey Anderson (but NOT Madonna anymore), Gwyneth says she calls her friends for advice.
And for those times when she needs advice, she says she calls her girlfriends.
"They know I've been through a lot of pain and suffering – some public, some private – and I keep going."
With her trademark sense of humor Gwynnie says: "Or maybe it's just that I was the first one who could afford therapy!"