How Stars Get Their Pre-Pregnancy Bodies Back! Celebrity Trainers Reveal Baby-Weight Busters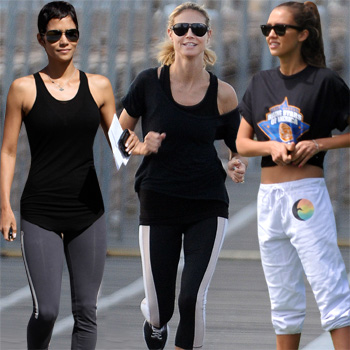 Article continues below advertisement
"Many new moms don't want to do any jumping because their breasts are larger and heavier after having a baby, so it's uncomfortable," Braganza, who created 3-2-1 Baby Bulge Be Gone DVD, says, suggesting that women wear two exercise bras for extra support.
In addition to making sure you're comfortable, "Trust that your workout is going to change your body for the better," she advises. "Your mental state is important."
To find out all the tips from the celebrity trainers, visit FitPregnancy.com by clicking here.