Battle Of The Baby Weight! 5 Stars Who Struggled & 5 Who Dropped The Pounds Fast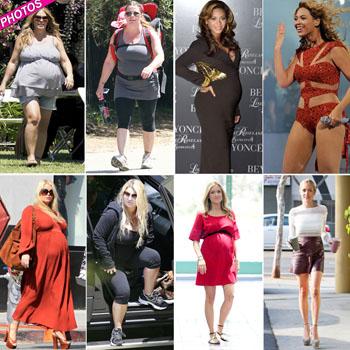 Kristin Cavallari and Snooki are already back in tip-top shape just a month after giving birth, but it's not that easy for everyone to lose those pesky pregnancy pounds!
Some stars manage to make losing baby weight look as easy as pie, but not all of them get their pre-pregnancy bodies back overnight. From big screen bombshells and reality stars to the sexiest singers on the stage, RadarOnline.com has photos of 5 stars who struggled to lose their baby weight and 5 who dropped the weight fast.
Article continues below advertisement