Gwyneth Paltrow Dating 'Glee' Co-Creator Brad Falchuk Only Four Months After 'Conscious Uncoupling'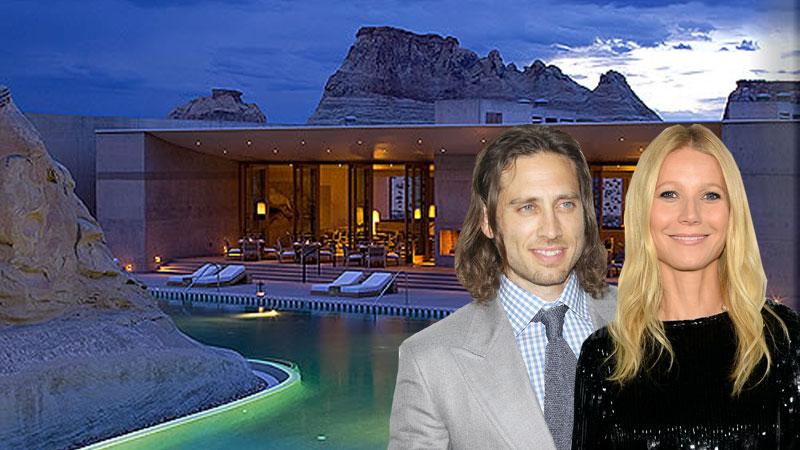 Despite hanging out with ex-hubby Chris Martin regularly, it seems Gwyneth Paltrow has moved on with another man!
The Goop Goddess has been spotted out and about with Glee Co-Creator Brad Falchuk. Paltrow, 41, has been a guest star on the show since 2010, playing the character of Holly Holliday.
As Star previously reported, the actress and the 43-year-old executive, whose divorce from wife Suzanne doesn't appear to be finalized, spent three days together at Utah's luxurious Amangiri resort at the end of July.
Article continues below advertisement
"I saw Gwyneth and Brad one afternoon sitting in the dining room," an eyewitness told the magazine.
"She had her hair down and wasn't wearing any makeup. They were chatting and smiling and looked totally at ease."
The resort, which has villas that run up to $8,000 per night, is "incredibly romantic" and placed "in the middle of nowhere" – the perfect place for Paltrow to enjoy a little time in her birthday suit, according to a source who described the couple as "laying next to each other, and Gwyneth was topless."