Just Kidding! Three Months After 'Consciously Uncoupling' Announcement, Gwyneth Paltrow and Chris Martin Are On The Road To Reconciliation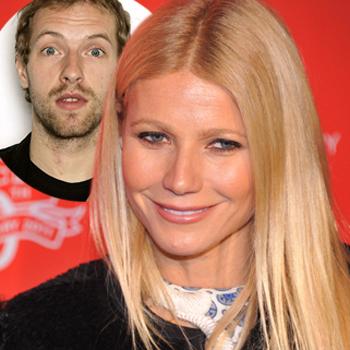 They may have made a show-stopping announcement about their decision to "consciously uncouple" on her infamous GOOP website in March— but Gwyneth Paltrow and Chris Martin seem to be going back on their word.
According to the Daily Mirror, the actress and controversial lifestyle blogger, 41, and the Coldplay musician, 37, are putting the breaks on divorce plans.
"Chris still lives with her, they are amazingly lovey-dovey together and she still wears her wedding ring," a source tells the paper of the pair, who share a $14 million Malibu mansion. "They may have consciously uncoupled a few months ago – but they seem to be recoupling now. No one will be surprised if they get back together."
Article continues below advertisement
Friends say the break-up actually allowed the pair to breathe a little, and enjoy each other's company without expectations.
"It's true they had problems but in the weirdest way this 'conscious uncoupling' situation has relieved the pressure on them," explains the insider.
The couple never truly parted physically: The parents of daughter Apple, 10, and son Moses, 8, dined in the Bahamas together just days after the split, shared a romantic meal at Santa Monica eatery il Ristorante de Giorgio Baldi in May, and even celebrated Mother's Day together at home.