Was John Mayer The Reason For Giada De Laurentiis' Divorce? Cheating Allegations Exposed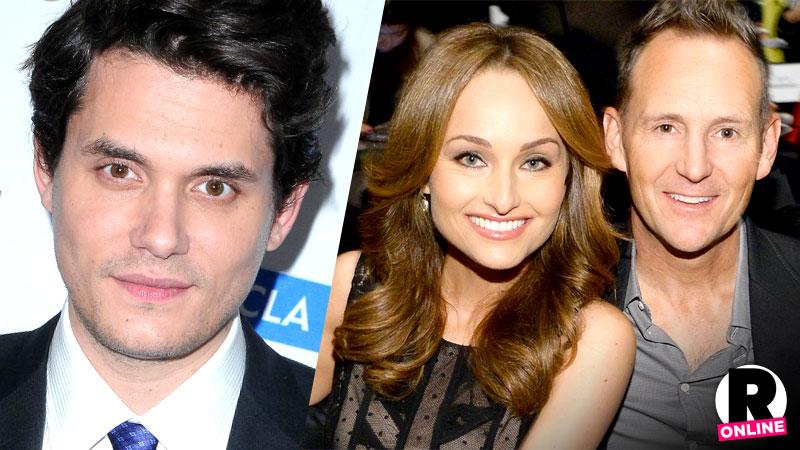 Article continues below advertisement
De Laurentiis and Mayer worked together at a charity event hosted by Tiger Woods in 2007, and two years later, blogs were rife with outrageous claims that they were hooking up. But speculation reached a fever pitch in 2010 with an explosive report in Star magazine.
On October 9, 2010, the mag claimed, De Laurentiis and Mayer crossed paths at the exclusive Boom Boom Room at The Standard hotel.
"Almost as soon as they saw each other, they left the room moments apart," an eyewitness said at the time.
"Giada was leaning with her back against the wall, and John was right up against her," the source told the magazine. "Giada was holding his hand and she just had a huge grin on her face. John had one hand on the small of her back. They looked like two people who were going to go home together."
And while they didn't go home together, they did go to another hotel, the magazine claimed.
Another eyewitness allegedly spotted the two not long after at the Plunge lounge atop the nearby Hotel Gasevoort, where they were "extremely touchy-feely."
Article continues below advertisement
They soon disappeared into another of the hotel's suites, the magazine reported, where Mayer ordered up ice buckets and towels at 1:30 a.m. Around 3 a.m., a source said at the time, De Laurentiis was seen leaving.
When approached by Star for comment, De Laurentiis admitted, "I was at The Standard that night," but she insisted she didn't see Mayer.
"I've met him and he's a great guy, but I just like his music," she said. "That's all. I'm happily married!"
The Food Network host's husband filed for divorce Tuesday citing irreconcilable differences. She filed her own response soon after.
Story developing.