Exclusive
One More Problem: Rapper Iggy Azalea Must Answer To 'Scoundrel' Ex In Divorce Deposition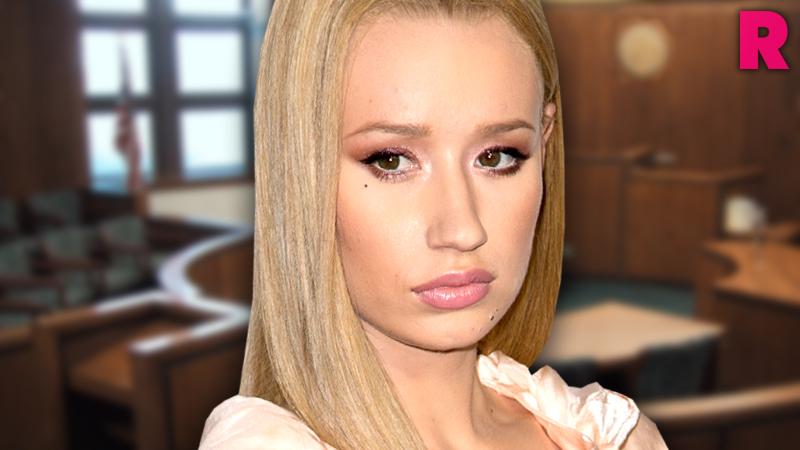 The man who claims he is Iggy Azalea's husband will have a chance to grill the hip hop artist under oath, RadarOnline.com has exclusively learned.
Azalea's lawyers argue she was never married to Hefe Wine, aka Maurice Williams, but he filed a divorce petition in October that said she agreed to marry him and they held each other out as husband and wife in 2008. She asked a judge to excuse her from sitting for a deposition for the case, but she's since been shot down.
Article continues below advertisement
Azalea called him a "scoundrel" who lied to her and abused her when she was a teenager just arriving in the United States from Australia in 2008.
Texas law recognizes common-law marriages when a man and a woman live together for any length of time if they agree to be married and hold themselves out as husband and wife.
He is asking a judge to prohibit Azalea — whose real name is Amethyst Kelly — from selling assets they accumulated during the alleged marriage.
Azalea is also suing Williams, claiming he stole music off her computer when they split and should not now be allowed to sell it.
The rapper was 17 in early 2008 when she arrived in Houston, Texas, from her native Australia "to pursue my dream of becoming a professional hip-hop recording artist," Azalea said in a court filing. When she met Williams a month later, she claims he told her he owned an oil company and a music company.
Article continues below advertisement
"I was running out of money and thought I would have to return home to Australia," Azalea says. "Williams convinced me to stay by promising to furnish a vacant property he owned for me to live in. He told me I should stay with him and sleep on his couch while he arranged to furnish my place. I naively trusted him."
"I have since learned that Williams is a convicted felon with a criminal record dating back to 1990 that includes convictions for felony theft, attempted burglary, theft by check and criminal mischief; that he currently is free on a $50,000 bond on pending domestic assault charges; that he uses many aliases," she alleges in the documents.
A hearing on the divorce is schedule for January 7 in a Harris County, Texas, court.