Exclusive
'Fancy' That! Rapper Iggy Azalea Slapped With Lawsuit By Man Who Says She's A Liar, 'Self-Serving And Hypocritical' In War Over Music Rights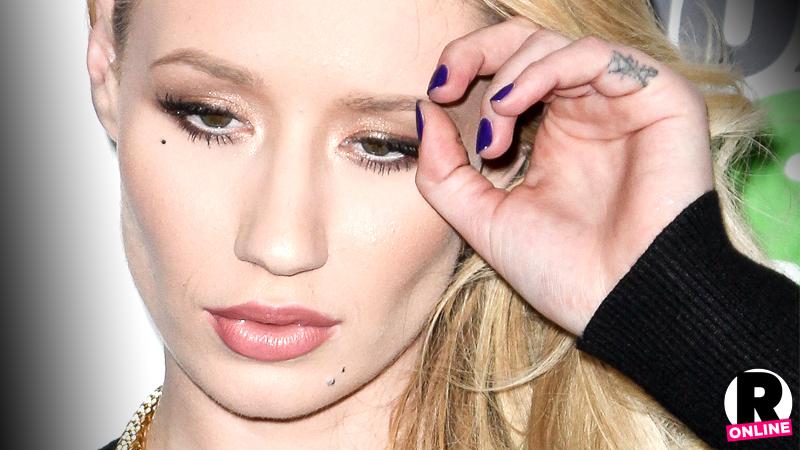 Iggy Azalea has been slapped with a lawsuit over unreleased music and the man suing the rapper has called her a "self serving and hypocritical" liar in explosive court documents, RadarOnline.com has learned.
James McMillan, who says he's the head of a music publishing company, filed a federal lawsuit in California against the "Fancy" rapper on Tuesday, claiming that he owns the rights to six of Azalea's unreleased songs.
Article continues below advertisement
According to the legal docs, Azalea, 24, signed a record deal with her ex-boyfriend Maurice Williams (aka Hefe Wine) in 2009 that gave him all the rights to the music she recorded during the time that they worked together.
McMillan claims in the court papers that Williams transferred the rights to him in 2012, but "Azalea now claims that she did not in fact sign the…Recording Contract, and seeks to reclaim all her purported rights in the Assigned Compositions."
However, McMillan says in the lawsuit that Azalea's claim that her signature on the contract is a forgery is a LIE.
She is "in a self serving and hypocritical manner claiming her signature is a forgery in an attempt to set aside a contract," reads the suit.
Further, McMillan says that Azalea's ex-boyfriend Williams spent a year nurturing and developing her music talent and was responsible for introducing her to Kareem Chapman, who worked for T.I.'s Grand Hustle (where she is currently signed).
Article continues below advertisement
In court papers, McMillan says he plans to sell the six songs but explains that the popular Australian rapper and her record labels have been threatening him that they will take legal action if he does release the tracks -- claiming they own the rights.
McMillan is demanding that the court order he is the rightful owner and can release the songs without Azalea or her labels being able to take legal action against him.
As Radar has reported, it's not the only legal issue plaguing the star. After Williams reportedly shopped around a sex tape of the "Fancy" rapper, she sued him in September for allegedly stealing the contents of her hard drive while they were dating. And Azalea begged a judge to prevent him from leaking the contents.