Angelina Jolie Whisked To Safety After Fans Overwhelm Her 4 Bodyguards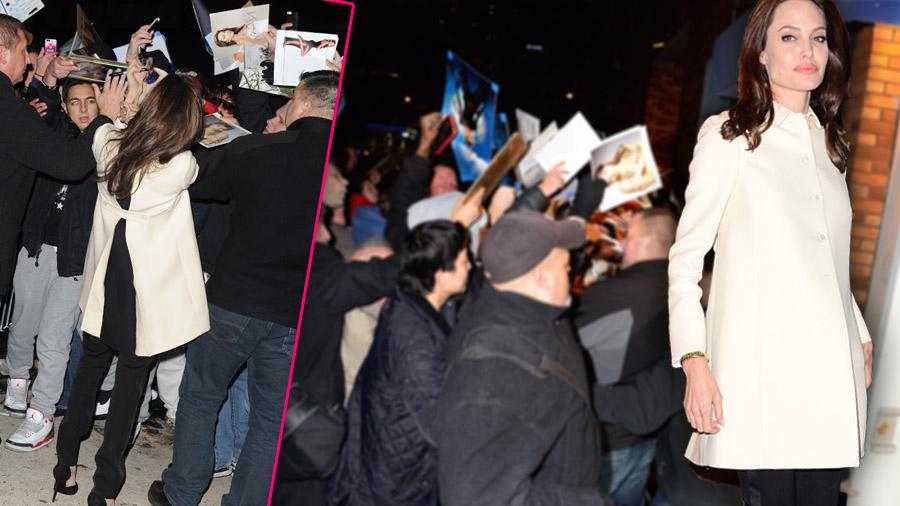 Judging from fan reaction, Angelina Jolie is as popular as ever!
But the Unbroken director got in a tight spot when she showed up to the Late Night studios in New York to film a segment with David Letterman yesterday.
At first, fans stayed behind barricades while 39-year-old Jolie worked her way down the line signing autographs.
However, after several minutes, admirers of Brad Pitt's wife began to sneak around the barricade, and her four bodyguards had a tough time keeping her from getting crushed. Eventually, they had to whisk her out of harm's way through a side stage door.
Article continues below advertisement