Exclusive
Caught! Amber Portwood & Bad News Older Boyfriend Shared Sweet Tweets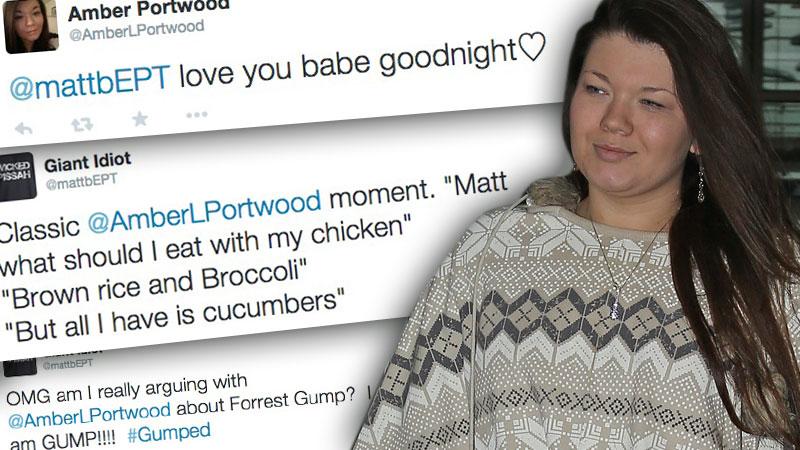 Amber Portwood has been keeping her relationship with the much older Matthew Baier a big secret— but before she told fans this fall that she has a mystery man, the couple was openly affectionate on Twitter, RadarOnline.com can exclusively reveal.
Though the Teen Mom star, 24, and the 43-year-old Boston native no longer follow each other, they began exchanging tweets over the summer.
"@AmberLPortwood AP I would text this to you but I want the world to know. I'm engrossed in ur book now. It's AMAZING!" Baier, at the handle @mattbEPT, tweeted on August 16. Portwood, the author of addiction memoir Never Too Late, promptly favorited the post.
Article continues below advertisement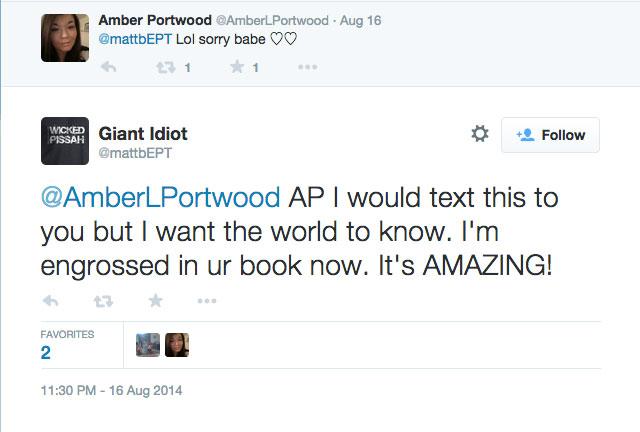 Soon, the tweets became more personal and playful.
"OMG am I really arguing with @AmberLPortwood about Forrest Gump? I am GUMP!!!" Baier wrote on September 7.
"You are not Gump!" the mom of 5-year-old Leah responded.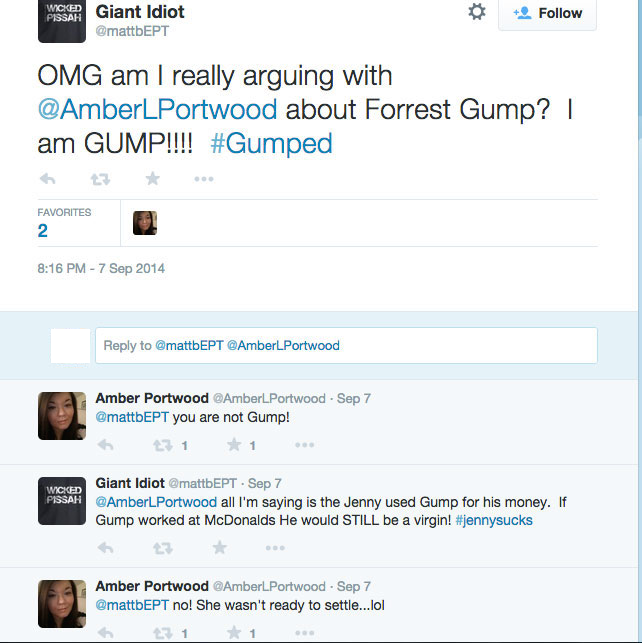 "Classic @AmberLPortwood moment. 'Matt what should I eat with my chicken' 'Brown rice and Broccoli' 'But all I have is cucumbers,'" Baier tweeted the next day.
"Lol shut up," Portwood responded.
Baier, the father of a son and a daughter, took breaks from teasing his young girlfriend to get sentimental.
"When you are having a bad day nothing beats a perfectly timed text from someone you are close to," he wrote on September 16, tagging Portwood.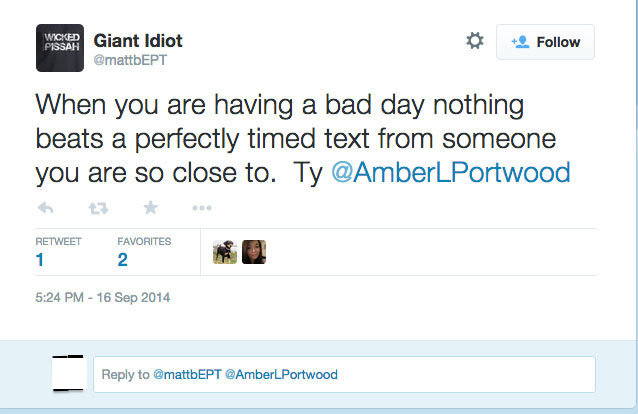 The MTV reality star also publicly shared her affection, tweeting "love you babe" on September 9.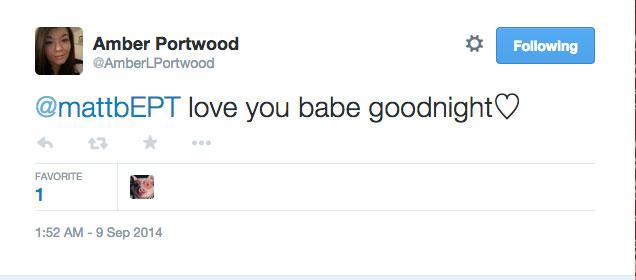 Portwood's close friend and cousin Krystal Zion also seems to be in the know about the reality star's secret romance. The divorced mom of two, who has made cameos on Teen Mom, follows Baier on Twitter.
Article continues below advertisement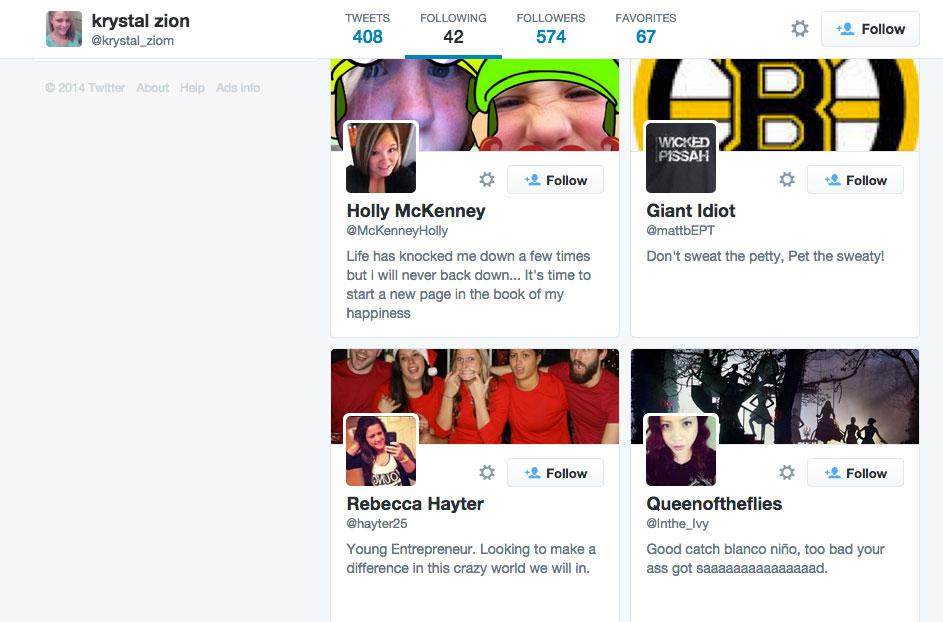 Baier, who calls himself "Giant Idiot" and features his hometown team the Boston Bruins' logo on his page, has been suspiciously inactive on the social networking site since October.
These days, Portwood mostly sticks to promoting her Never Too Late, but also gushed about getting matching tattoos and taking a romantic Las Vegas getaway with her unnamed "love" in December.
As Radar exclusively reported, Portwood and Baier have been dating for three months. But there could be trouble in paradise. While the aspiring psychologist has been dedicated to living a sober, law-abiding life since she was released from prison in 2013, Baier has pled guilty to DUI, assault and writing bad checks.
Should Amber continue dating her new man? Sound off in the comments.