Uncle Poodle Speaks! Star Cites 'Karma' For Mama June's Canceled Reality Show Paycheck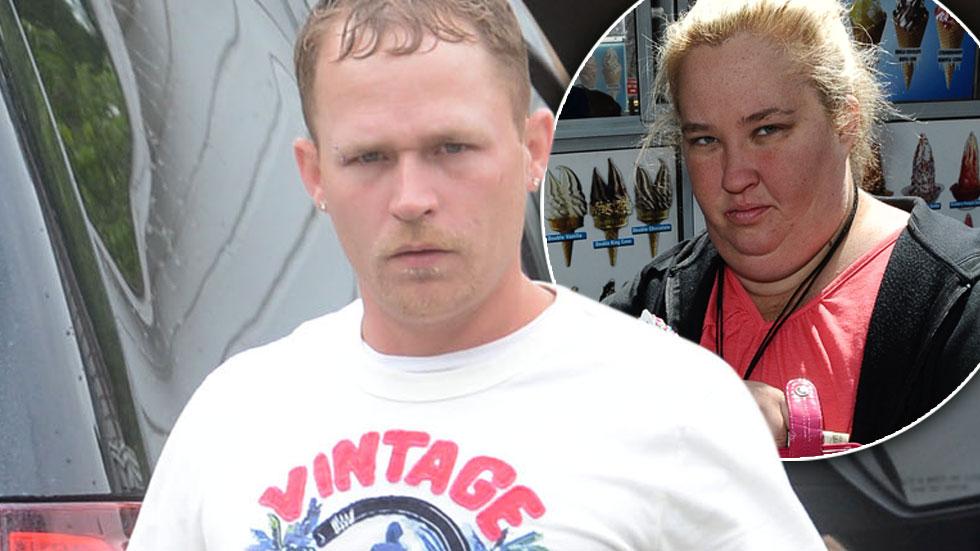 After clashing with niece Lauryn "Pumpkin" Shannon on Facebook last week, Here Comes Honey Boo Boo star Lee "Uncle Poodle" Thompson promised he would keep quiet about his family's heartbreaking scandal on social media. But the outspoken 31-year-old is already back to speaking his mind.
Poodle— who is reportedly gunning to get custody of niece Alana "Honey Boo Boo" Thompson, 9, after her mother, Mama June Shannon, 34, was caught cavorting with her convicted child molester ex boyfriend— responded to a fan's comment about a new story that June would not be receiving her full paycheck for the canceled season of the family's hit TLC reality show.
Article continues below advertisement
"As Alan always says, life takes chances but ask karma first," Poodle said on his official Facebook page, referring to his fiancé Alan Stevenson.
He also seemed to hint that the rumors of his fight for little Alana could be true.
"Redneckognize that I'm not that 'backwoods hick' kinda guy. In reality I am a normal guy who lives a normal life. Life is too short to rush it on by, don't ignore the beauty and opportunities, you never know what may come of it," he posted.
Sadly, Poodle admitted that he hasn't seen his beloved former pageant queen niece since a blowout with her mother last week.
"Since June told me if I step foot back on the property that she'd call the police on me, I've not heard from them or seen them since," he wrote.
The openly gay reality star, who bravely came out as HIV positive in 2012, told another fan that he is in the process of moving to a "better" apartment in a nearby Georgia town— perhaps to create more room for Alana.
Article continues below advertisement
As RadarOnline.com exclusively reported, June's former boyfriend Mark McDaniel was indicted for rape, child molestation, aggravated child molestation, enticing a child for indecent purposes and aggravated sexual battery after repeatedly abusing her eldest daughter, Anna "Chickadee" Shannon Cardwell, 20, when she was just 8 years old. (Anna gave Radar permission to name her as his victim.) McDaniel took a plea deal, and was sentenced to ten years in prison.
After tell-tale photos captured June cavorting with McDaniel after his release from prison, TLC canceled the upcoming season of Here Comes Honey Boo Boo and much of the family has turned against the matriarch.
"I'm hurt," Anna exclusively told Radar. "I think me and Mama's relationship may well be over."
While Alana's father Mike "Sugar Bear" Thompson, 42, is a stand-up dad, he is allegedly suffering from financial troubles and isn't able to care for the little girl.
Do you think Uncle Poodle should get temporary custody of Alana? Sound off in the comments, and keep checking Radar for the latest Honey Boo Boo news.