Happy Ending! The Same Day Honey Boo Boo's Mama June & Sugar Bear Confirm Separation, Fan-Favorite Uncle Poodle Announces Engagement To Boyfriend Alan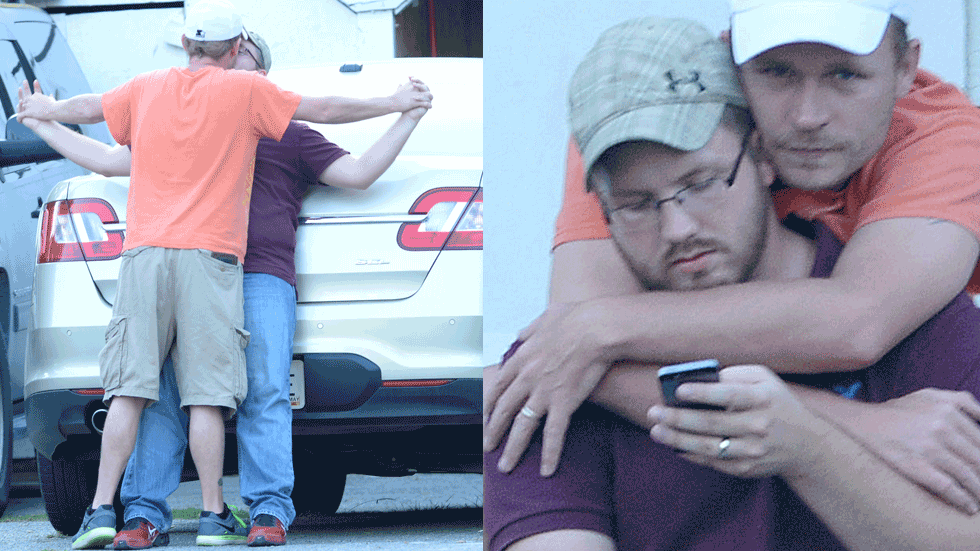 With sad news comes happy news!
The same day "Mama" June Shannon, 34, and Mike "Sugar Bear" Thompson, 42, announced their separation amidst rumors she caught him looking for love online, little Alana's beloved uncle, Lee "Uncle Poodle" Thompson, announced his engagement on September 19.
"Damn I love this man, the love of my life and now fiancée sic, Alan I love you!" Lee, 31, gushed on his official Facebook fan page, posting a photo of the couple lounging by a local train track.
Article continues below advertisement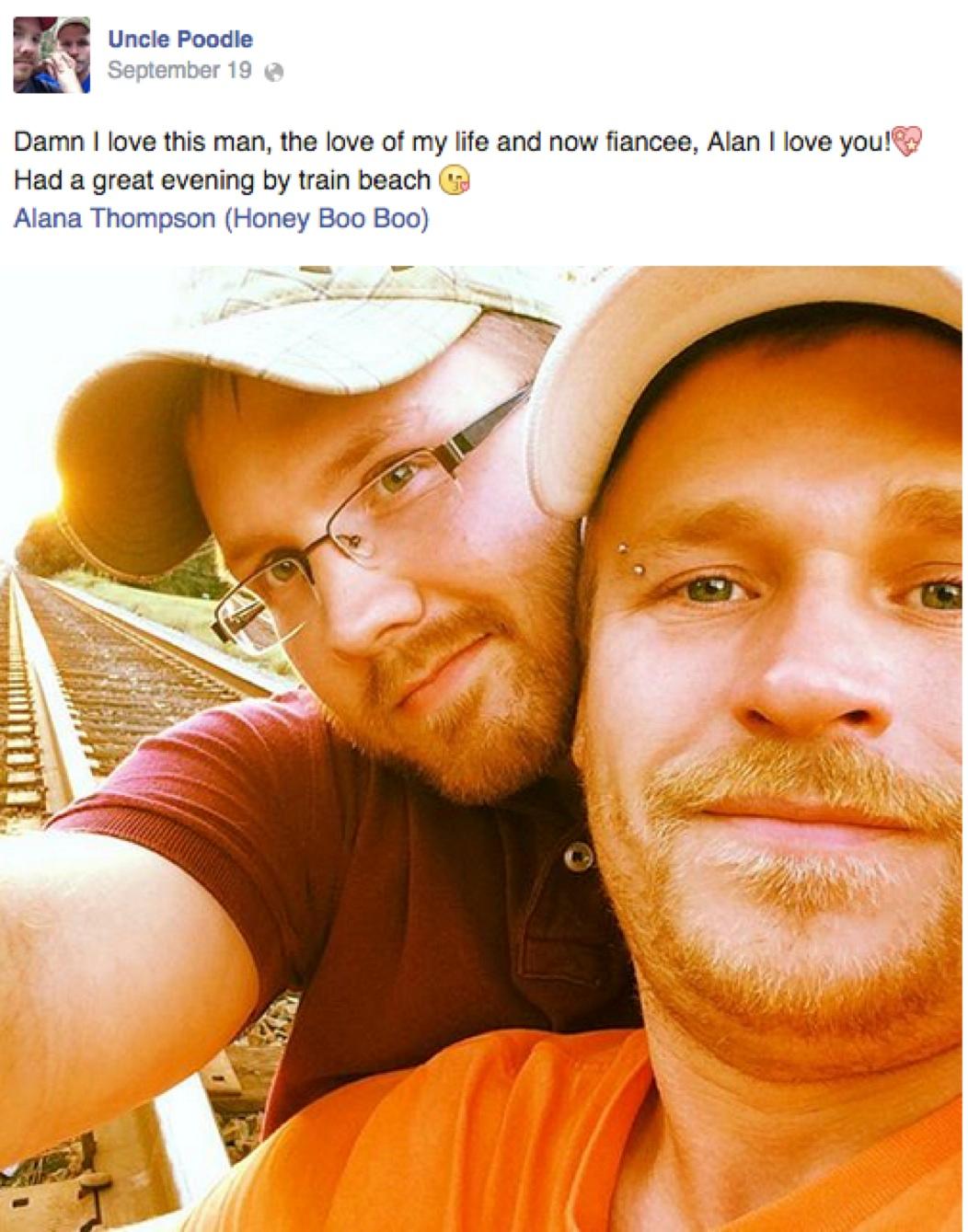 Fans went wild for the surprise news.
"Heartfelt congratulations!" one follower said.
"Wishing you years of happiness," posted another.
RadarOnline.com can reveal that Lee's husband-to-be is Texas native Alan Stevenson.
The couple met earlier this year and began a whirwind romance, RadarOnline.com has learned. They moved in together in Macon, Georgia with their cats Sora and Scooter. (Lee's beloved niece Alana "Honey Boo Boo" Thompson, 9, lives just 30 minutes away in McIntyre.)
Lee has come a long way to reach his fairytale ending. In 2013, he announced that he is HIV-positive, and now promotes safe sex to his fans.
Those who do not use protection "are playing Russian roulette; they are playing with their lives and that of their sexual partners," Lee told Atlanta magazine Fenuxe.
Fans will likely be able to watch the wedding planning in action: The family's hit reality series, Here Comes Honey Boo Boo, will be back for a fifth season in January 2015.