Honey Boo Boo's Uncle Poodle: I'm HIV-Positive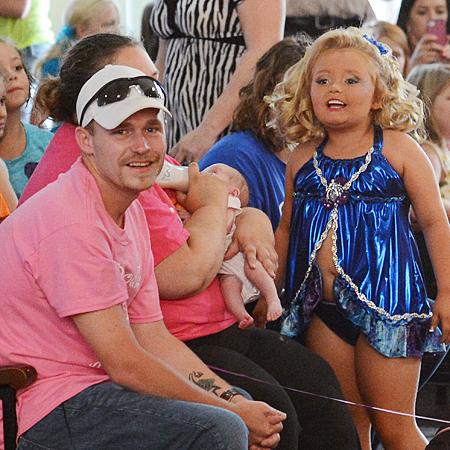 Honey Boo Boo's uncle Lee "Uncle Poodle" Thompson says he is HIV-positive.
"I was adamant about getting my HIV status checked on a regular basis," Lee told Fenuxe, an Atlanta magazine. "On March 16, 2012, I tested negative. Then, in May of 2012, my test results came back positive.
"I knew it had been my boyfriend who infected me. I later learned he had been HIV-positive and was not taking medication and had not bothered to tell me about it."
Article continues below advertisement
Lee, who is openly gay, said he "hesitantly" pressed charges against his ex for infecting him, and the man was subsequently sentenced to five years in custody in connection with the offense.
"I would have been cool with his HIV status if he had been honest," said Lee, who's brother to Honey Boo Boo's father, Sugar Bear. "I don't have an issue with the disease.
"I would have known how to protect myself."
MORE ON:
Here Comes Honey Boo Boo
Lee, who got his nickname from Honey Boo Boo, said he wants to have his own show to "highlight what it is like being gay in the south.
"I think I have a good story to tell," he said.
Lee said those who practice unsafe sex "are playing Russian roulette; they are playing with their lives and that of their sexual partners."