Single Again! Taylor Swift Was Too 'Keen' On British Hunk Douglas Booth, He 'Just Wants To Be Friends'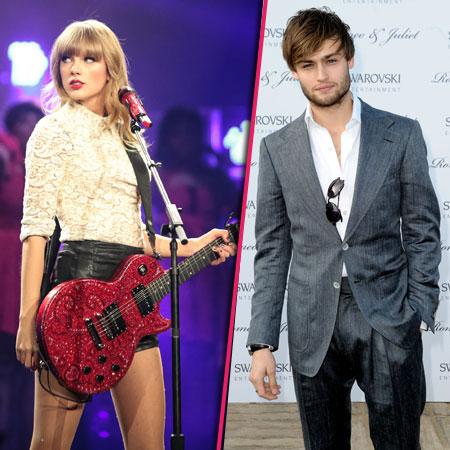 Taylor Swift was moving too fast for her British beau and he's put the brakes on their relationship so it looks like she's back to hanging with the girls in 2014.
The Red singer, 24, had been hot and heavy with actor Douglas Booth as 2013 was ending, having drinks with him in a London pub that seemed romantic, but alas, it might be time to write another revenge song because he apparently wasn't ready to date her.
Article continues below advertisement
Swift tweeted a New Year's Eve picture with her friend Sarah Hyland, and her new crush was nowhere to be found.
"Doug is a young guy and is enjoying the single life," a friend of the Romeo & Juliet actor told the NY Daily News. Apparently Swift had been chasing Booth but her romantic feelings were not returned.
"He was quite taken aback about how keen Taylor was. She has been in touch with him, but he just wants to be friends."
Perfect song material to start out the new year!