Taylor's Invading Britain Again: Swift Caught Getting 'Cozy' With Hunky Romeo & Juliet Actor Douglas Booth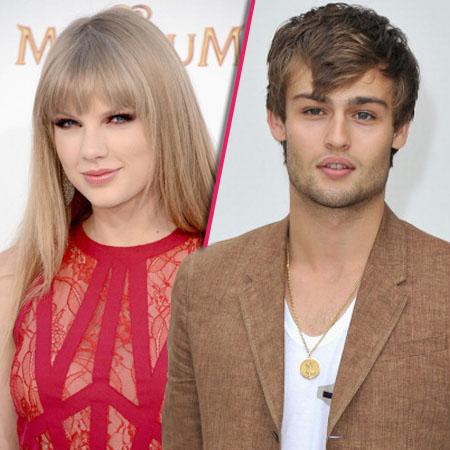 Watch out, another revenge song might be on the way!
Taylor Swift is settings her sights on another Brit, hunky actor Douglas Booth, and RadarOnline.com has all the details about her steamy new romance.
The 23-year-old Red singer performed in a Union Jack flag dress at the Victoria's Secret Fashion show, and while that may have been a signal to her ex-flame Harry Styles, she has been caught canoodling with Booth, who is starring in the upcoming Romeo & Juliet flick.
Article continues below advertisement
Over the November 16 weekend the American heartbreaker and the 21-year-old British boy were spotted in a private booth at a pub in London's Hampstead neighborhood, according to Life & Style magazine.
"Bar staff stood guard to stop fans from interrupting Taylor," the report claimed.
The hours-long "cozy" date for the couple may have been a set-up by T-Swizzle's good friend Hailee Steinfeld, who is starring in the movie with Booth.
Swift was reportedly hunting for houses in London recently and said that she needs to change her dating style, so good luck to her with her new British babe!