Ya Think?! Taylor Swift Admits Her Approach To Dating 'Needs To Change'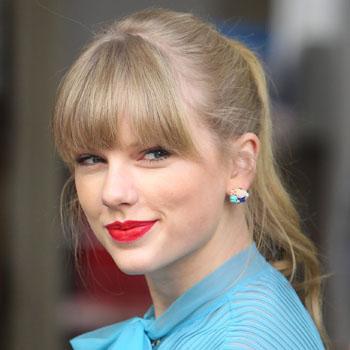 Perpetually lovelorn pop superstar Taylor Swift has finally admitted something that the world's been thinking for years: Maybe she's the problem. Swift confessed that her less-than-stellar relationship track record could be a sign that her approach to dating "needs to change" in a new interview with InStyle magazine.
"I think it needs to change," she told the mag of what she looks for in a man. "My friends tease me about the fact that if someone seems bad or shady, or like they have a secret, I find them incredibly interesting.
Article continues below advertisement
"That's just a phase I've been in lately," she explains. "I don't think this should be how I proceed in life. It's important to be self-aware about these things because you don't want to end up with that guy."
Indeed, her recent exes, like Harry Styles, John Mayer, and Jake Gyllenhaalhave inspired a glut of bitter break-up songs like "Trouble" and "We Are Never Ever Getting Back Together."
Since her breakup with Styles this January, however, she's been focused on herself.
"I haven't been in a relationship for a long time," she says of the past nine months.
But she says even her worst boyfriends have taught her some important lessons.
"One thing I've learned that I'm proud of," she admits, "drum roll, please, is when to walk away. I've had some short relationship because I know when to do that."