The Show Must Go On! Tori Spelling Says She Plans To Continue 'True Tori' Without Husband Dean McDermott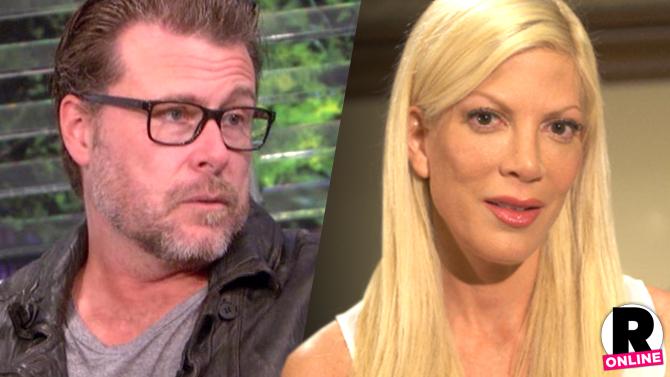 Article continues below advertisement
"Yes," Spelling admitted.
Viera asked, "Can you do a show without Dean being a part of it? Is that the end of the show now?"
Spelling insisted, "I don't think so. For me, it's True Tori. I have a lot more to tell."
"I'm a mom," she said. "I'm a woman. And I want to go on."
Spelling has come under fire for airing her marital issues and the aftermath of McDermott's affair on the Lifetime series, but she said, "I don't think it's too much, because if everything hadn't been made as public as it was, I would have chosen to deal with this privately with my husband​. … I just chose to deal with it because it was my journey, my truth and women everywhere go through this. I wanted to put it out there."
"It's completely cathartic for me," she continued and it's very individual, I know everyone has an opinion about me putting my life and relationship out there. It's something, I needed that. I didn't have a voice for so long, it's almost the way I was raised."
Watch the interview here:
Do you think Tori should continue the show without Dean? Will their marriage survive? Let us know in the comments!