Navy Leaders Blast Bin Laden's Killer In Letter For Revealing Identity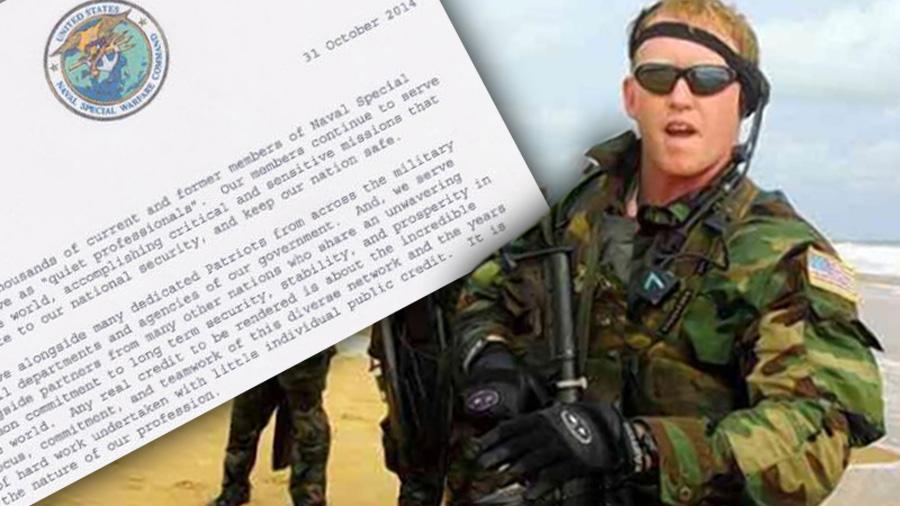 While former SEAL Team Six member Rob O'Neill revels in his newfound fame after revealing that he shot dead Osama Bin Laden, the commander and force master chief of Naval Special Warfare Command are raining on his parade.
In a letter dated October 31 and later released to the press, the two men write that "each day, thousands of current and former members of Naval Special Warfare live as 'quiet professionals,'" who are responsible for "accomplishing critical and sensitive missions."
Article continues below advertisement
The military leaders then seem to take aim at O'Neill's decision to go public with the information that he killed the world's most notorious terrorist in a 2011 raid in Pakistan.
"Any real credit to be rendered is about the incredible focus, commitment, and teamwork of this diverse network and the years of hard work undertaken with little individual public credit. It is the nature of our profession," they write.
The SEAL Ethos, the leaders go on to explain, contains a "critical tenet" that states "I do not advertise the nature of my work, nor seek recognition for my actions."
Since O'Neill has already violated that belief, the letter lays bare the consequences for revealing too much. "Classified information is protected by law," reads the last paragraph. "We will actively seek judicial consequences for members who willfully violate the law, and place our Teammates, our Families, and potential future operations at risk."
Article continues below advertisement
As RadarOnline.com reported, the 38-year-old native of Butte, Mont., left the military after 16 years, more than a dozen tours of duty, four entrances into war zones, and 400 missions to become a motivational speaker. He had not been publicly identified until this week, though his exploits had been documented in films such as Captain Phillips, Lone Survivor and Zero Dark Thirty.
"I support him in everything he is doing," says O'Neill's father, Tom. "My ex-wife gave birth to a man — we shouldn't be cowering in fear. People are asking if we are worried that ISIS will come and get us because Rob is going public. I say I'll paint a big target on my front door and say, 'Come and get us.'"
Do you think O'Neill has the right to speak of his role in bin Laden's death, or should he keep quiet?