Navy Seal Denies He Broke Laws By Writing Book About Osama Bin Laden's Killing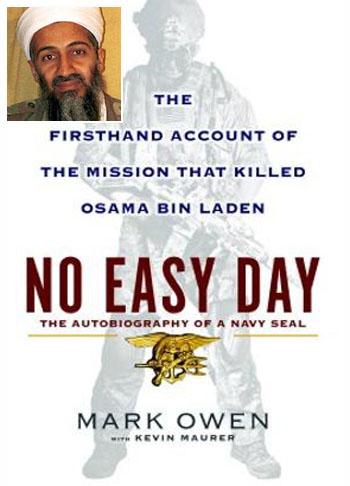 Already hit twice in the head, Osama bin Laden was "in his death throes, he was still twitching and convulsing" when "another assaulter and I trained our lasers on his chest and fired several rounds. The bullets tore into him, slamming his body into the floor until he was motionless."
That's how the Navy Seal who authored No Easy Day, under the pen name Mark Owen, described in bloody detail the moment the terrorist leader was killed.
Article continues below advertisement
As RadarOnline.com previously reported, Owen's real name is Matt Bissonnette, and with the federal government threatening to sue him, his lawyer is insisting he broke no laws in writing his personal account of what happened on May 2, 2011.
Bissonnette's attorney Robert Luskin said that a non-disclosure agreement signed by the former SEAL "invites, but by no means requires Mr. Owen to submit materials for pre-publication review."