Ex-Navy SEAL Rob O'Neill Says He Killed Osama Bin Laden, Will Speak With Fox News About Famous Raid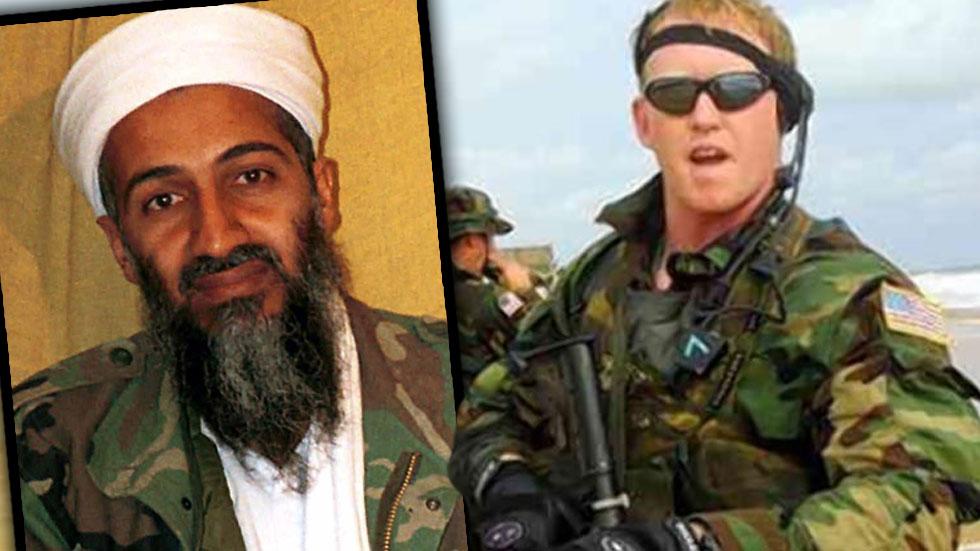 Rob O'Neill has emerged as the Navy SEAL who famously executed Osama bin Laden, as the veteran prepares to speak on camera with Fox News later this month about the May 2, 2011 raid in Pakistan, in a special not-so-subtly titled, "The Man Who Killed Osama bin Laden."
The 38-year-old O'Neill left the military after 16 years after more than a dozen tours of duty, four entrances into war zones, and 400 missions to become a motivational speaker. He had not been publicly identified until this week, though his exploits had been documented in films such as Captain Phillips, Lone Survivor and Zero Dark Thirty. The native of Butte, Mont., previously spoke anonymously to Esquire magazine under the nickname, "The Shooter."
Article continues below advertisement
His father, Tom, speaking with Mail Online, hailed his son's decision to emerge from the shadows, and said he has no fear of any retribution with the newfound attention.
"I support him in everything he is doing. My ex-wife gave birth to a man — we shouldn't be cowering in fear," his father said. "People are asking if we are worried that ISIS will come and get us because Rob is going public.
"I say I'll paint a big target on my front door and say, 'Come and get us.'"
Watch the video on RadarOnline.com (WARNING: Content Is Explicit)
youtube=https://www.youtube.com/watch?v=3dH6W_WnMgo&w=560&h=315
As Navy SEALs have traditionally shunned the spotlight, O'Neill's emergence comes, in part, due to his dissatisfaction with the reduced pension and health care benefits he's received. SEAL authorities Force Master Chief Michael Magaraci, and commander Rear Adm. Brian Losey, issued a letter to current and former SEALs reminding them to keep quiet.
Article continues below advertisement
"Violators of our Ethos are neither Teammates in good standing, nor Teammates who represent Naval Special Warfare," they said. "We do not abide willful or selfish disregard for our core values in return for public notoriety and financial gain, which only diminishes otherwise honorable service, courage and sacrifice.
"Classified information is protected by law. All members exposed to classified information have a duty obligation to protect this information, regardless of what may be reflected in the media, accurately or otherwise."
In what could be, at the very least, a legal headache for O'Neill, Magaraci and Losey vowed to "actively seek judicial consequence for members who willfully violate the law, and place our Teammates, our Families, and potential future operations at risk."
MORE: You Can Sue For That? The 53 Wackiest Lawsuits
His father defended his right to speak publicly.
"I support him in everything he is doing," Tom O'Neill said. "What are you supposed to do when you come out of the military after such service? Become a greeter at Walmart?"
As a motivational speaker, O'Neill describes himself as "one of the quiet professionals performing the most difficult tasks in the most difficult circumstances, serving his remarkable career in the shadows and keeping America safe in the process."
Watch the video on RadarOnline.com
Visit NBCNews.com for breaking news, world news, and news about the economy