Russell Brand Says He's 'Open-Minded' To 9/11 Conspiracy Theories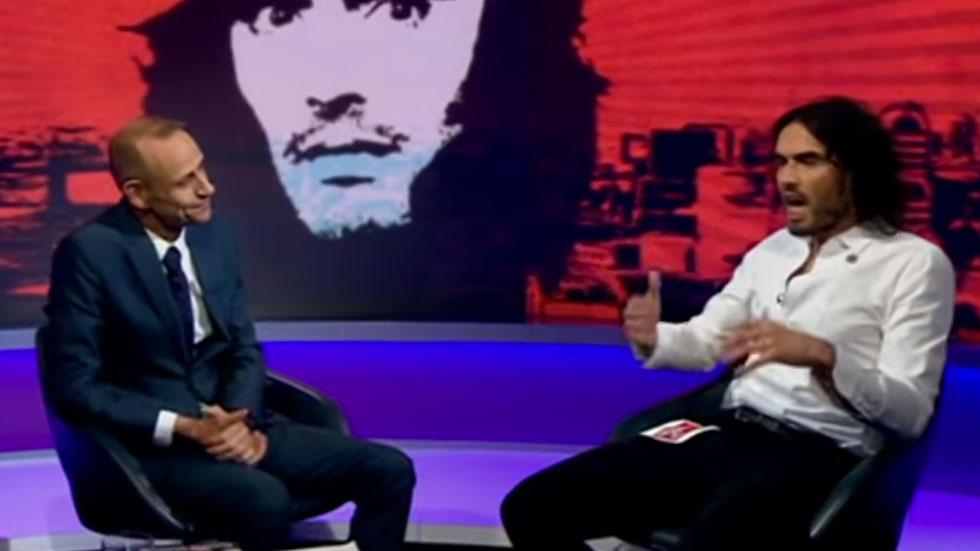 Russell Brand has stirred up controversy with his latest comments that he is "open-minded" to 9/11 conspiracy theories.
During a heated debate on BBC NewsNight, the comedian went on a political rant which touched on the attacks that took down New York City's World Trade Center on Sept. 11, 2001.
"I think it is interesting at this time when we have so little trust in our political figures, where ordinary people have so little trust in their media, that we have to remain open-minded to any kind of possibility," Brand, who is promoting his new book Revolution, said. "What I do think is very interesting is the relationship that the Bush family have had for a long time with the bin Laden family."
Article continues below advertisement
He later said he didn't want to discuss "daft" conspiracy theories.
This isn't the first time Brand has been embroiled in controvery over 9/11. He was fired from MTV for dressing as Osama Bin Laden the day after the 9/11 attacks.