Osama Bin Laden's Killer, Robert O'Neill, Hiding Dark & Secret Past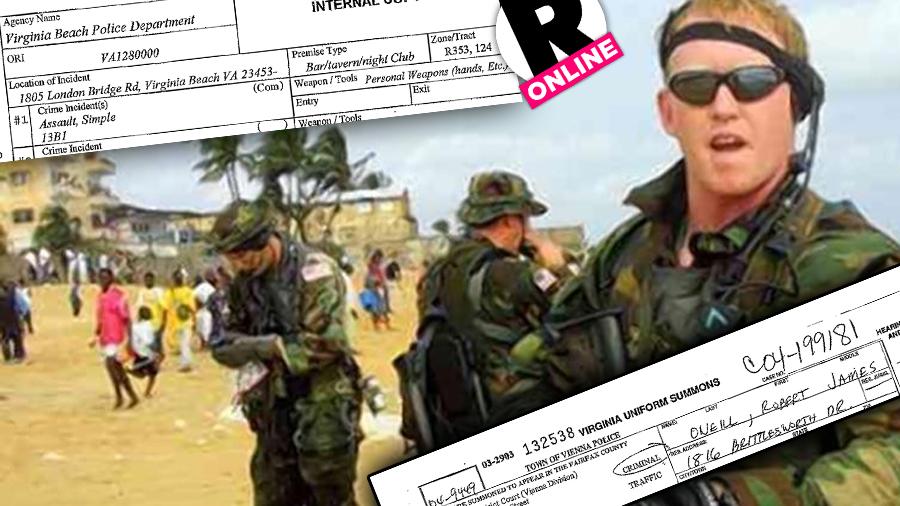 Ex-navy seal Robert O'Neill – the American hero who created controversy when he revealed himself as the man who blew away Osama bin Laden – is hiding a dark and secret past, RadarOnline.com has learned.
According to official documents obtained by Radar, O'Neill was busted twice in Virginia before swooping into Pakistan on May 2, 2011, and killing the world's most wanted man.
The charges? According to police records, he was arrested in December 2004 for public drunkenness and swearing in a residential neighborhood.
Article continues below advertisement
O'Neill pled guilty and paid a $25 fine and $61 in court costs.
But his troubles didn't end there. He was arrested again in March 2011 on assault and battery charges after being involved in a September 2010 bar fight at "The Ready Room," a SEALs hangout in Virginia Beach. The charge was dismissed in September 2011.
A woman who was involved in the bar fracas told The National ENQUIRER O'Neill was protecting her after her belligerent 40-year-old bipolar son began calling her a "b----" and a "w----" because she went out for a few drinks.
O'Neill reportedly tried to calm down the man. A few minutes later the son returned and claimed O'Neill attacked him.
"Mr. O'Neill was protecting me," the woman said. "He is a good man, and I stood up for him at the time when the police came and I will stand up for him now."
Despite the arrests, O'Neill participated in 400 missions, dozens of tours of duty and four stints in war zones during a 16-year military career.
Still, O'Neill, now a motivational speaker, has faced criticism for revealing his identity, but no one can take away his role in history for taking down evil bin Laden.
"I shot him, two times in the forehead. Bap! Bap!" O'Neill told the Washington Post. "The second time, as he is going down. He crumbled to the floor in front of his bed and I hit him again. "I watched him take his last breaths."
As RadarOnline.com reported, the Pentagon released a statement warning that soldiers involved in the operation are "still bound" by a non-disclosure agreement that prohibits them from discussing classified information.