Mother Of Missing Relisha Rudd Denies Wrongdoing, Blames Grandmother In Child's Vanishing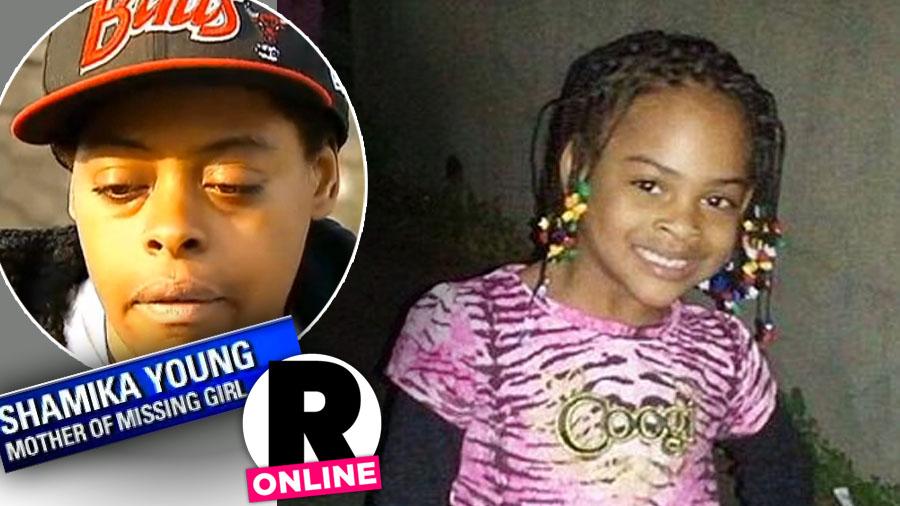 The mother of missing 8-year-old Washington D.C. girl Relisha Rudd said she's a victim in the tragic situation.
Shamika Young told The National ENQUIRER exclusively that while she expects to be arrested in the disappearance of her daughter, she's not the one to blame.
Young told The ENQUIRER that local police and government officials have demonized her in the ongoing search for the missing child, and "are not treating me the way I should be treated.
Article continues below advertisement
"They have threatened to arrest me … I think they will arrest me," Young said. "I shouldn't be treated as the suspect — I deserve to be treated as a victim."
Young complained about law enforcement's response to her child's disappearance, saying that "police have forgotten about my daughter," and rebuffed her multiple efforts to speak with them about the investigation.
Young stressed to The ENQUIRER that she doesn't "have anything to do with her child's disappearance," and that the girl "was not in my care when she went missing.
"As a mother, I am not going to let someone snatch my daughter and not doing anything about it."
Here's how the sad story's unfolded: According to local reports, Young and Relisha were staying at a homeless shelter Feb. 26, when janitor Khalil Tatum offered to provide the girl with temporary shelter.
Local authorities declared Relisha missing Mar. 19, and a day after, Tatum's wife Andrea was found dead in a hotel. Named the prime suspect in the murder of his wife, Tatum was found dead of a self-inflicted gunshot wound in a D.C. park Apr. 1, police said.
Article continues below advertisement
Young told The ENQUIRER that reports she forged doctor's notes to excuse her from school are false. She pointed to her own mother, Melissa Young, saying that she was the one with an association with Tatum, as well as the one who committed the forgeries.
"I never signed a note — my mother did — I asked her why she wrote it and she couldn't give a reason," Young told The ENQUIRER.
Young acknowledged she should have had a closer eye on Relisha, but said she was assured by her mother that her child was fine.
"I trusted my mother to care for my daughter and she failed me," Young said, adding that officials "need to look for the truth" of what happened to the child.
Young said that on Feb. 10th, her mother took Relisha to the Emergency Room because she was complaining of head pain. After that, Young said, she sent Relisha from the homeless shelter where they were living to stay with her grandmother, in hopes that the child's health concerns would clear up.
Article continues below advertisement
Young stressed that it was her mother who had an affiliation with Tatum, as they "were into something" together.
"They were drinking buddies," Young said.
In the wake of the child's disappearance, Melissa Young has petitioned the court for a protective order against her daughter.
Police are also investigating the grim possibilities that Tatum drugged and raped Relisha, accidentally killing her; or sold her into the human trafficking trade.
Brenda Brown, a family friend, told The ENQUIRER that she suspects Tatum was guilty of horrific acts onto the girl, and that there was negligence on her grandmother's part because of their relationship.
"I believe Relisha kept getting sick at the homeless shelter because Tatum was raping the child," Brown said. "I believe the girl tried to tell her grandmother what was going on, but because her grandmother was friends with Tatum, she didn't do anything about it."
Insiders told The ENQUIRER that both mother and daughter are under investigation in connection with the child's disappearance.
Young said, in response, that police "need to not focus on me and focus on finding my child."
Young said her message for her daughter is that "I love you and I miss you.
"I hope whoever has you sends you home," she said. "And if you're deceased, I do want justice."