'RHOA' Star Phaedra Ditches Her Convict Ex, Apollo, On Sentencing Day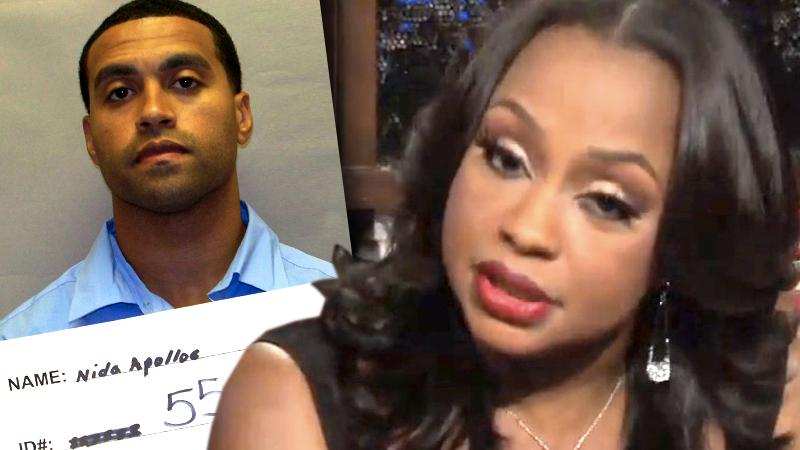 RadarOnline.com has a sneak peek at the Real Housewives Of Atlanta's drama between Phaedra Parks and her convicted criminal soon-to-be ex-husband, Apollo Nida.
A new video preview shows Parks deciding to skip town on the day Nida is to find out how long he will be spending behind bars.
"It's the morning of Apollo's sentencing and I've decided to not be at our house because of the paparazzi and people trying to snap pictures of my children," says 43-year-old Parks. "As a mother, the biggest concern for me is to protect my children during this whole tumultuous time."
Article continues below advertisement
"The charges that I plead to were wire fraud, bank fraud and mail fraud. I basically controlled shell corporations and I got caught because a co-conspirator got into a bind and decided to bring me in," explains Nida, 38, of the crimes he committed.
He then insists: "I'm not a murderer, I'm not a child molester, I'm not the guy on the corner selling cocaine. I understand what I've done is illegal, it's wrong, but it's fixable."
Too bad his situation with Parks isn't. "The wife and children and the women that I though was supposed to be there for me and cherish me — she's nowhere to be found," complains Nida.
Parks admits that she spoke to Nida "briefly" before the sentencing and that he was "upset that I took the kids and brought them to the hotel" and "upset that I'm not going to come to court."
Regardless, says Parks, "Apollo's actions constitute the ultimate betrayal because I trusted him and I thought he was a changed man."
Article continues below advertisement
As RadarOnline.com exclusively reported, despite "amicably" ending her marriage to jailbird Nida, Parks has been beset by rumors that she cheated on him. But the reality star slammed those allegations when she appeared on Ellen ahead of the seventh season Real Housewives of Atlanta premiere on November 9.
"I think it's totally absurd to think that I cheated," Parks said. "They're saying that I had an affair with a man from Africa named Chocolate. Now, everybody knows that I do love a Snickers bar every once in a while, but it's definitely not a man from Africa that I've ever had an affair with. It's just absurd."
Nida was sentenced to eight years in prison for pleading guilty to fraud charges. This is his second stint in prison, as he served five years for auto title fraud prior to marrying Parks.