'It's Just Absurd' - 'RHOA' Star Phaedra Parks Slams Cheating Rumors – Watch The Video!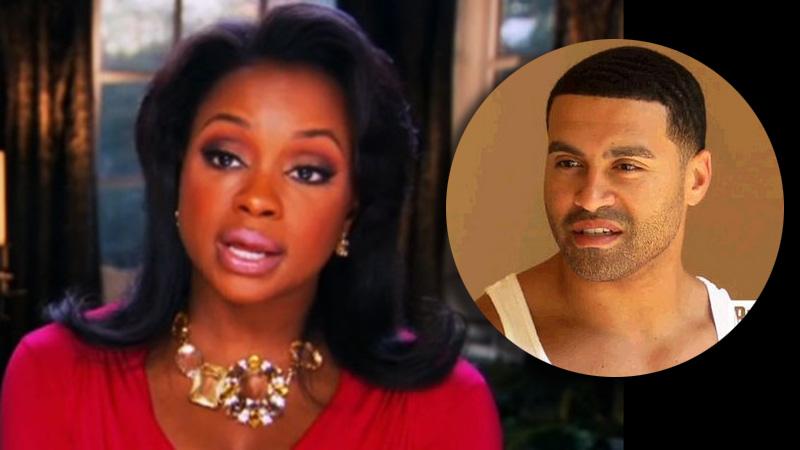 Despite "amicably"ending her marriage to jailbird Apollo Nida, Phaedra Parks has been beset by rumors that she cheated on her soon-to-be ex-husband. But the reality star slammed those allegations when she appeared on Ellen ahead of the seventh season Real Housewives of Atlanta premiere on November 9.
"I think it's totally absurd to think that I cheated," Parks said. "They're saying that I had an affair with a man from Africa named Chocolate. Now, everybody knows that I do love a Snickers bar every once in a while, but it's definitely not a man from Africa that I've ever had an affair with. It's just absurd."
Article continues below advertisement
Even though she put those rumors to bed with her flat-out response, Parks still made light of the situation by continuing her candy-themed joke. When host Ellen DeGeneres asked her if she even knew a man named Chocolate, she wittily responded, "I don't. I do know Mr. Goodbar though."
The mom-of-two also hinted that she believes her crooked hubby could be behind the rumors.
"I think sometimes when people are hurting they do things to hurt other people," Parks mused. "There's been a lot of lashing out from Apollo because I think he's in a place — a very angry place — and I think you hurt the people closest to you sometimes. It's unfortunate."
Nida was sentenced to eight years in prison for pleading guilty to fraud charges. This is his second stint in prison, as he served five years for auto title fraud prior to marrying Parks.
Watch the video below, and tell us if you think Phaedra Parks could have cheated on her husband!