Exclusive
'RHOA' Star Phaedra Parks Ordered To Answer Questions About Crooked Husband Apollo Nida In New Defamation Lawsuit Deposition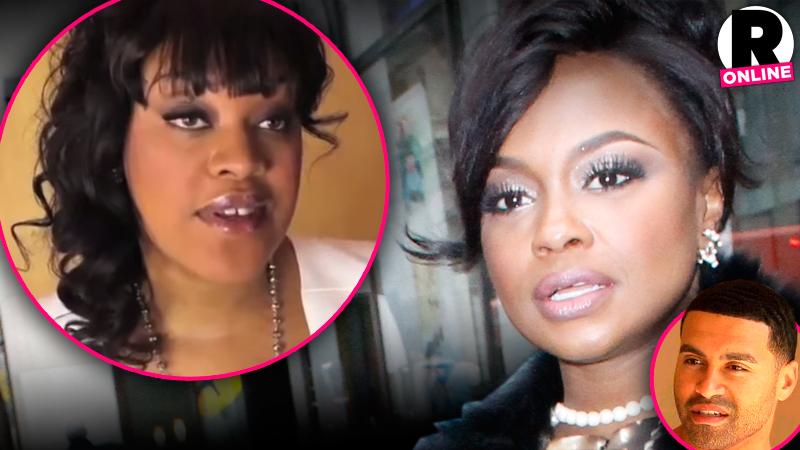 Real Housewives of Atlanta star Phaedra Parks' attitude is starting to take its toll – on the legal system.
Parks has been embroiled in a fierce defamation lawsuit against former acquaintance Angela Stanton since 2012, but after months of trying to avoid questioning about her husband's, Apollo Nida's, criminal activities, the reality star will now be forced to talk about what she allegedly knew after her petulant attitude got in the way of a previous deposition, RadarOnline.com has learned exclusively.
Article continues below advertisement
Parks will have to sit for another deposition where she will be cross-examined by Stanton's attorney because her answers from her previous one "were evasive or incomplete…" state the court documents obtained by RadarOnline.com.
According to the documents, Parks will have to answer questions regarding "content and timing of any agreement between Augustus Publishing and Plaintiff; and any non-privileged questions regarding her husband, Apollo Nida, and the alleged criminal activities of her husband."
As RadarOnline.com previously reported, the RHOA star allegedly refused to discuss topics "that have the strongest relevance to the instant case, thus thwarting truth-finding function to the discovery process and impending 'the progress of this case and possible rulings…'"
For example, when she was asked whether her "husband recently pled guilty to a number of federal financial crimes," Parks said, "I will not be discussing my husband."
The lawsuit began when Stanton published a book, Lies of a Real Housewife, which accused Parks of running a "criminal enterprise" similar to the one that landed her husband in jail for the next eight years. Since then, the former "friends" have been in a fiery back and forth in the ongoing lawsuit.
Story developing…