Exclusive
'Thwarting' Justice? 'RHOA' Star Phaedra Parks Refuses To Answer Questioning About Husband Apollo Nida's Criminal Activities: She's Making 'A Mockery Of The Court,' Attorneys Slam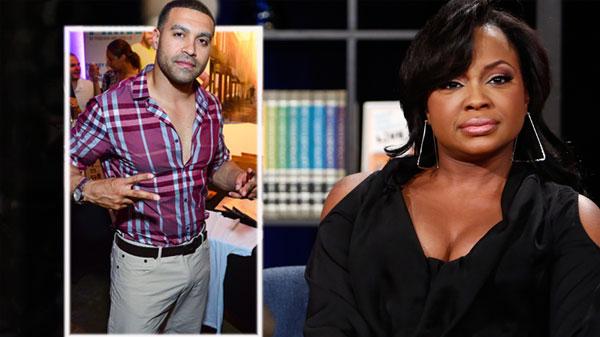 Article continues below advertisement
READ Phaedra's Bombshell Deposition
For months, Parks has dodged a deposition in that case, but finally agreed to sit for questioning on June 19. Her concession came with "an escalating list of conditions," according to court documents filed by Stanton's attorneys, including "that if the deposition was videotaped, counsel for Parks would retain sole possession of the video, and counsel for Stanton would not share the transcript of the deposition on his website or with news media." (RadarOnline.com obtained the deposition from public files at the Gwinnett County courthouse.)
And when the reality star finally sat down for questioning, she was even more antagonistic.
"Parks frequently refused to answer questions and discuss topics that have the strongest relevance to the instant case," the documents claim, "thus thwarting truth-finding function of the discovery process and impeding 'the progress of this case and possible rulings' . . . Namely, she refused to answer any questions regarding her relationship with and knowledge of the criminal activities of her husband, Apollo Nida, a man with numerous and recent convictions and financial crimes."
Article continues below advertisement
"This is a line of questioning that is very clearly and very obviously relevant to the ultimate question in this case," the documents continue, "i.e. Whether a reasonable person could believe that Parks herself was involved in the sort of criminal activities described in Stanton's book."
"Questions regarding Parks' knowledge of, benefit from, and participation in her husband's criminal schemes are very obviously relevant to the issue in this case …" the documents insist. "This is particularly true given that the schemes described by Stanton in her book (insurance fraud, forgery, VIN fraud) closely resemble the financial crimes for which Mr. Nida has been convicted. Yet throughout her deposition, Parks refused outright to answer any questions regarding her husband or her knowledge of her husband's involvement in criminal schemes."
MORE ON:
Celebrity Justice
For example, when she was asked whether her "husband recently pled guilty to a number of federal financial crimes," Parks said, "I will not be discussing my husband."
Calling her out for "doodling" during the interview, Stanton's attorney said, "You appear to be ignoring me," and Parks responded, "As I have answered earlier, I will not be having any answers or having any discussion regarding my husband."
Article continues below advertisement
Later, she revealed that she "did not know" that during the time of her marriage to Nida, his income "was derived from criminal activities," but she declined to discuss it further.
The documents state, "This refusal to answer questions is the latest instance of Parks' abusive and bad faith conduct in this litigation. She filed a frivolous lawsuit against Defendant Stanton, used her wealth to stifle the publication of Stanton's truthful narrative, and then refused the basic obligation of every litigant to fully participate in the discovery process. Parks apparently believes she is above the law, even in her own lawsuit. She must be compelled to fully cooperate in her deposition, and her conduct must be sanctioned."
On August 7, Stanton filed a motion to compel Parks to "fully participate in the discovery process by resubmitting to deposition, and by fully answering questions that are reasonably calculated to lead to discoverable evidence regarding . . . her relationship with Apollo Nida and the extent of her knowledge, benefit from, ad/or participation in his criminal activity." What's more, Stanton wants Parks to do so at her own expense.