Fireworks, Fights & Affairs? 'RHOA' Returns With New Cast Mates & Phaedra Parks Facing Cheating Allegations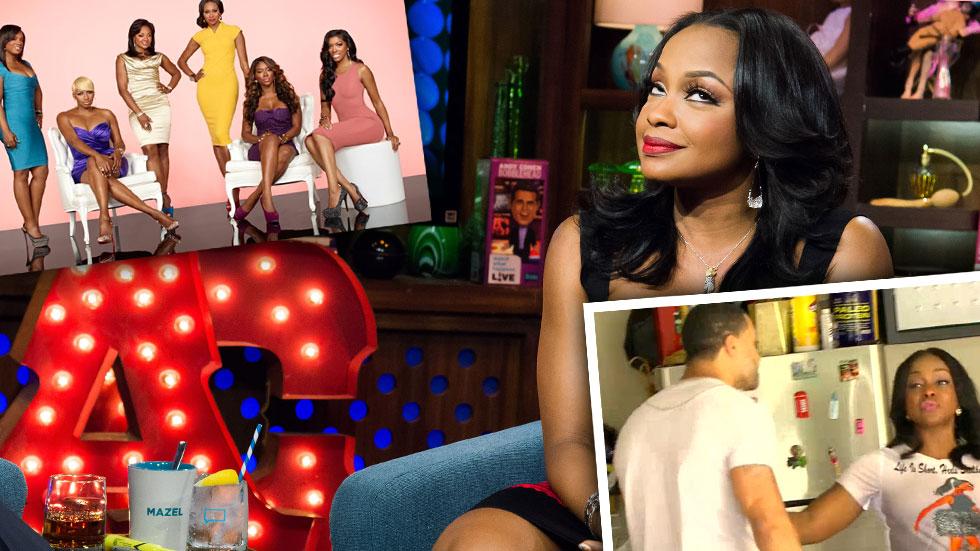 Article continues below advertisement
In one clip he tells Cynthia Bailey's husband Peter Thomas, "Phaedra is having an affair with some guy."
Not just any guy as Cynthia later reveals by saying, "Phaedra is having an affair with some African man named Chocolate!"
Just to stir things up Kenya Moore confronts Phaedra to her face about the allegations and fists start to fly while the ladies are having dinner.
The former beauty queen tells the lawyer that Chocolate is the man she has "been sleeping with."
With tensions running high Phaedra and Apollo get into a huge fight while the cameras are rolling.
With a face like thunder Apollo storms through the house telling his estranged wife, "I built this whole mother**king house…"
"Stop f**king playing with me Phaedra…You took everything from me."
And, as the clip shows, the police are called.
Just to spice things up yet another cast mate has been added – TV and radio personality Claudia Jordan, co-host of the Rickey Smiley Morning Show.