Exclusive
Michael Phelps Sex Scandal: Troubled Olympian's Girlfriend Was Born A Man!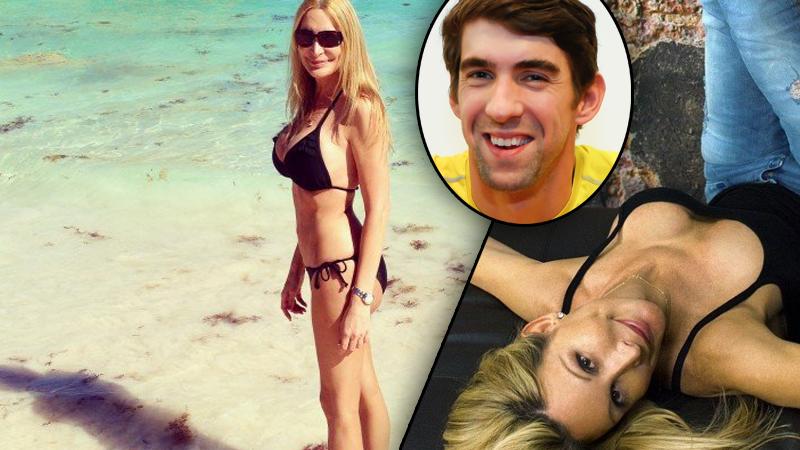 Before he checked into rehab in September, Michael Phelps was having a steamy affair with much older blonde, Taylor Lianne Chandler.
But the most shocking aspect of their relationship wasn't the 12-year age difference. RadarOnline.com can exclusively reveal that Chandler, 41, was actually born a man!
Chandler, born David Roy Fitch, tells RadarOnline.com in an exclusive interview that she was an intersex baby.
"I was born with male genitalia with no testicles, but I also have a uterus and no ovaries," she explains.
Article continues below advertisement
As a teen, Chandler decided to change her name to Paige Victoria Whitney, and later underwent surgery to become the woman she always dreamed of being.
However, the busty stunner admits to RadarOnline.com that she never told her gold-medal Olympian lover, 29, about her gender-bending past— even after their hot hookup sessions.
Chandler says the couple met on Tinder in August, and later met up at ladies man Phelps' Baltimore home to watch the Ravens football game on September 21.
"One thing led to the next, and we made love during halftime," she says. "Later, we had sex again. The intimacy with him was amazing! It was the first time in my life that someone has made me feel like a true woman."
After party boy Phelps was arrested for drunk driving and entered treatment in October, Chandler says she spilled all about her complicated past in an email. Phelps has yet to respond.
"I never lied to him," Chandler insists. "We were together for such a short period of time, I never had a chance to tell him about my life."
Though Phelps is expected to complete treatment this week, Chandler isn't sure their relationship will continue.
"Michael is a brand, and dating someone like me may not be the best thing," she says. "I just hope he follows his heart and not what his people tell him."