Exclusive
Duggar Sex Scandal! Did Jessa & Ben 'Consummate' Marriage In Church Room After Ceremony?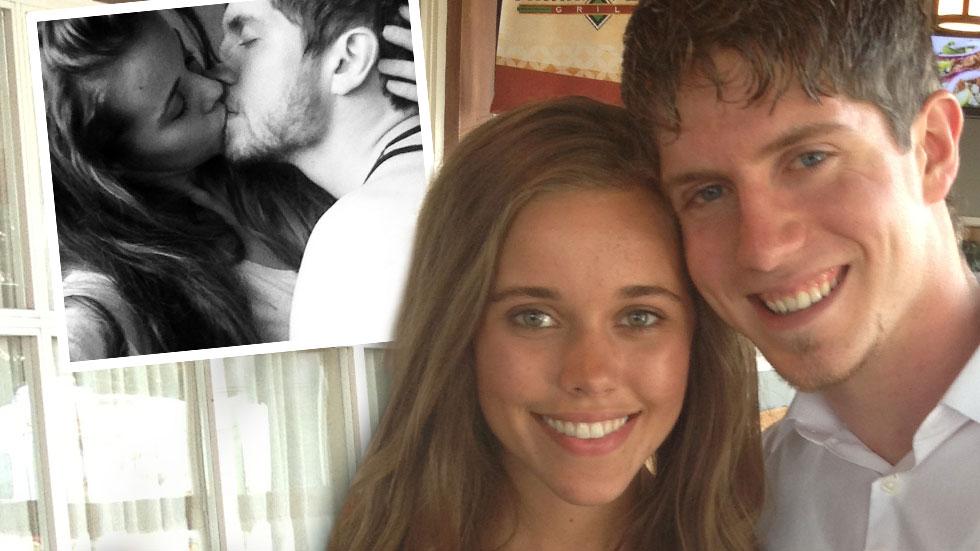 Jessa Duggar and Ben Seewald famously shared a private first kiss away from the altar immediately after their enormous wedding ceremony last weekend. But according to a shocked guest, the newlyweds may have done more than just smooch— and their steamy tryst wasn't so private after all!
Wedding guest Mary B. claimed outrageous rumors spread among shocked guests at the reception that Jessa, 21, and Ben, 19, were caught in an act of "lust" when her free-spirited sister Jinger, 20, accidently opened the door to the couple's "kiss" room in the Arkansas church.
Article continues below advertisement
"Multiple people were discussing that when Jinger opened the door to get Jess for the reception, she immediately closed the door with a look of shock on her face," Mary alleged on Christian fundamentalist blog "My Life As A Stay At Home Wife And Mom." "A big group of the girls were waiting outside the room to walk with her out…and my own daughters saw as well."
"I am not sure why they would not wait for the evening to pray and then consummate God's marriage," Mary continued. "The Lord has blessed them and brought them together. To hear so many people discussing what they inadvertently walked into was heartbreaking and troubling….I believe Jessa and Ben are in deep lust with each other."
Four days after the alleged incident, the newlyweds didn't seem too embarrassed as they shared their passion with fans.
"It's great living life with your best friend!" Jessa captioned a sexy Instagram photo of the couple in a lip lock.
Earlier this week, another scandal rocked the family's dream wedding when another wedding guest blogged that patriarch Jim Bob asked producers to twist the truth when the nuptials appear on a later episode of their TLC reality show 19 Kids And Counting.
Watch: The Duggars Answer Fan Questions