Duggar Fakery! Jim Bob Asked Producers To Edit Storyline In Daughter Jessa's Filmed Wedding, Guest Claims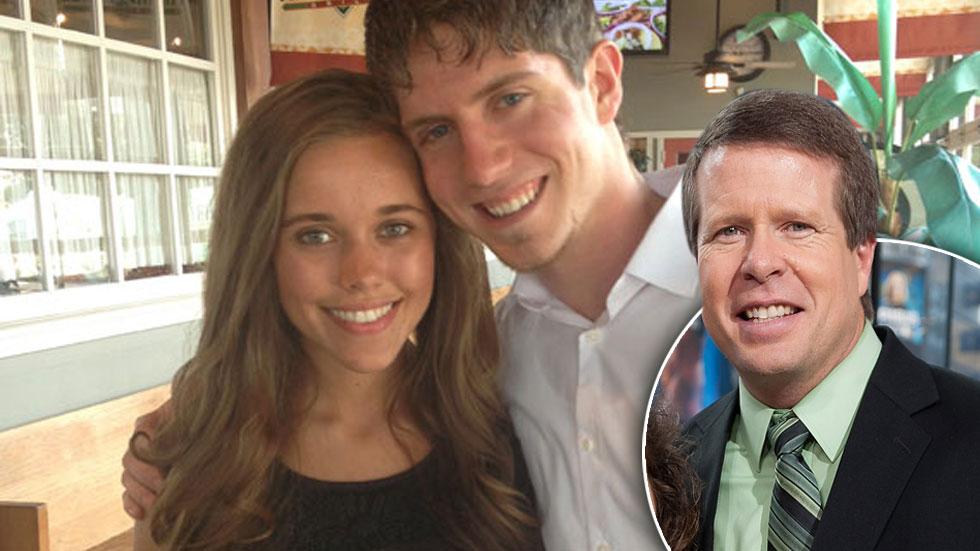 During their wedding ceremony on Saturday, 19 Kids And Counting star Jessa Duggar and new husband Ben Seewald ditched tradition and opted to share their very first kiss behind closed doors.
Though the parents of the bride, Christian fundamentalists Michelle and Jim Bob, reportedly kissed before the celebrants instead, a guest revealed that the pair was "absolutely stunned" by their daughter, 21, and 19-year-old husband's unusual move.
Article continues below advertisement
"Michelle was shaking her head," Ashleigh, who pens Christian blog "My Life As A Stay At Home Wife And Mom," wrote in a November 3 post while recapping the nuptials. "My husband started to crack up, and I had to elbow him in the ribs. It was quite funny though. I wish you could have seen the looks on their faces."
Apparently not wanting to look out of the loop, Ashleigh claims Jim Bob made a plea to producers for some fancy editing. (The wedding will air next year on the family's TLC reality show.)
"Afterwards, I heard Jim Bob and someone from TLC talking about altering the storyline to make it look like Jim Bob and Michelle were in on it the whole time," Ashleigh claims. "It was a surprise to most of us that the children wished to be alone…However, it seemed to be most of all a shock to the bride's parents."
Despite Jim Bob's strange behavior, Ashleigh insists "it was a lovely wedding."
As RadarOnline.com has reported, the Duggar children practice strict courtship rules while dating. Chaperones accompany the couple on dates, and kissing is forbidden until the wedding day.
Jessa's older sister Jill stuck to tradition when she shared her first kiss with new husband Derick Dillard in front of guests at their June wedding.
The couple moved quick: Jill announced her pregnancy to her family just 30 days after her first kiss!
Watch: Michelle and Jim Bob Duggar Say Having a 20th Baby "Would Be Wonderful"