He Wants To Hold Your Hand! Jessa Duggar & Ben Seewald: 'We Are So Blessed To Be Engaged!'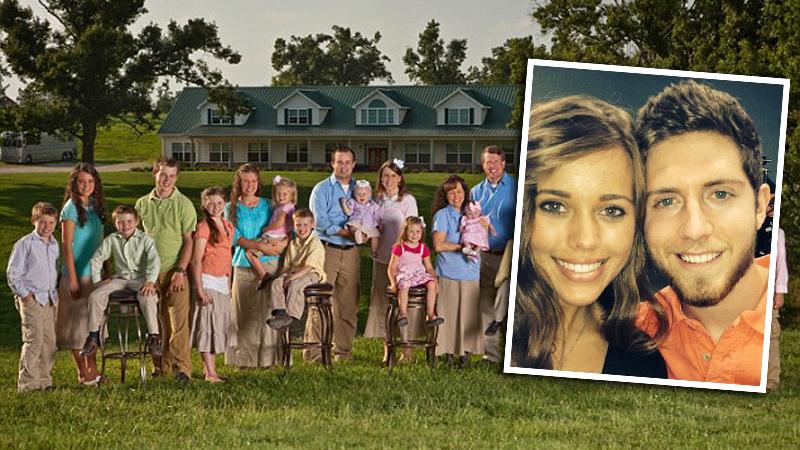 The wedding bells will again be chiming in Springdale, Arkansas, as Jessa Duggar and her boyfriend Ben Seewald are officially engaged to be married.
"We are so blessed to be engaged! God has written an amazing story through our courtship, and another chapter has just begun!" the couple, through TLC, said Friday. "We are thrilled to see what the future holds — especially the wedding bells!"
As we previously reported, the 19 Kids & Counting star, 21, and Seewald, 19 — both deeply-religious and ultraconservative — have vowed to save their first kiss for the wedding, though will begin holding hands now that they are officially a husband-and-wife to-be.
Article continues below advertisement
An anxious Jessa already changed the name on her Instagram handle to @JessaSeewald to tout the nascent nuptials.
Jessa previously told People that she felt she and the devout teen had it hit off due to their numerable common bonds.
"He is a mellow personality, very romantic and very sweet," she said. "I am very cut and dried — and my sisters are coaching me on sweet romantic things to say."
Jessa is the third eldest of Michelle and Jim Bob's expansive clan; her older sister Jill got married in June to husband Derick Dillard.
At the time of the early Summer wedding, Seewald admitted to the magazine that he and Jessa were always getting quizzed about when they would be walking down the aisle.
"We don't feel pressure to get married," he said. "If there's any pressure, it's a good kind of pressure."
Jessa, at the time, said major discussions were going down between the two about their "goals and even just like future, with family — we both talked about adoptions — we are open to having children and both want to adopt, too."
A new season of 19 Kids And Counting unveils Sept. 2 at 9/8c on TLC.