Duggar Daughters All Grown-Up! Jill, 22, Is Engaged & Jessa, 21, Gets Serious With New Beau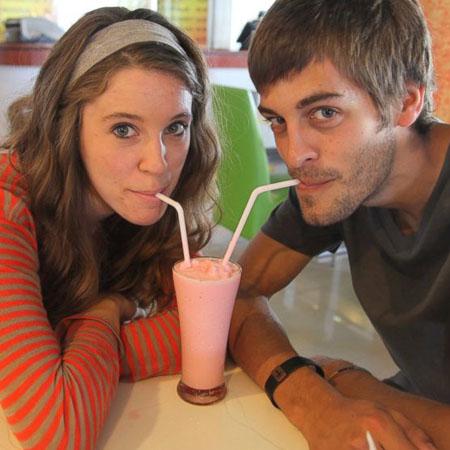 After a strict, parent-monitored courtship, TLC's 19 Kids and Counting daughter Jill Duggar, 22, accepted a proposal from boyfriend Deryck Dillard, 25.
"I said, 'Yes! Totally!'' the conservative Christian, who met her beau through her father Jim Bob, 48, over Skype, told People magazine.
Dillard popped the question to Jill during a romantic stroll chaperoned by Duggar sisters Jana, 24, and Joy, 16, in Bentonville, Ark. on March 29. When the sisters lagged behind, a stranger asked to sing a love song to the couple.
Article continues below advertisement
"By the second verse, I knew the song was about Derick and me," Jill recalled.
The accountant soon slipped a .63-carat diamond and white-gold ring on his new fiance's finger.
But following Duggar tradition, the devout pair will remain chaste until they say "I do." "We decided to have our first kiss on our wedding day," Jill revealed. "We want to save the physical side of our relationship for our wedding day." But don't worry— the newly engaged couple will now be able to hold hands.
I May Be Too Old: Michelle Duggar Still Trying For More Children
Jill and Dillard plan to wed within the next few months.
Sister Jessa, 21, and business-management student boyfriend Ben Seewald, 18, will also wait until the big day to take their relationship to the next step.
"It's hard sometimes," Jessa, who met Seewald at church last year, admits to People. "I won't say there isn't a desire to kiss my man. But we are young and in love and won't rush into anything!"