Exclusive
I May Be Too Old: Michelle Duggar Still Trying For More Children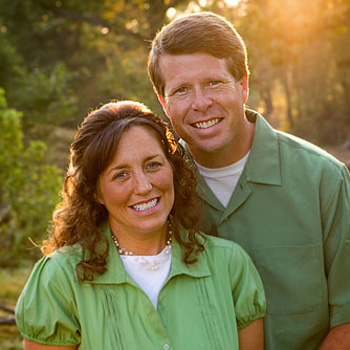 Michelle Duggar is celebrating the news that she is going to be a grandmother for the third time, but she told RadarOnline.com exclusively that she still yearns to have a 20th child.
The matriarch of the Duggar family, Michelle said that being a grandmother "is wonderful" but she and her husband Jim Bob Duggar are still trying for another baby.
"If God saw fit for us to receive another child we would love that and welcome that," the 19 Kids and Counting star told RadarOnline.com.
Article continues below advertisement
Michelle, who tragically miscarried their daughter Jubilee in 2011, said that she thinks her age may be a factor.
"Well, I'm 46 years old, and if this is the end for me being able to bear children then that is God's timing. I will rejoice no matter where I find myself."
Michelle's oldest son Josh and his wife Anna are expecting their third child on June 7, and Michelle says that exciting news is enough to keep her happy.
"Having grandchildren is like cream on the top of a wonderful sundae!"
19 Kids and Counting returns to TLC with three special episodes that follow the Duggars on their Asian adventure to Japan and China beginning on Tuesday, March 12 at 9pm.