Martha Stewart Makes Nice With Rival Blake Lively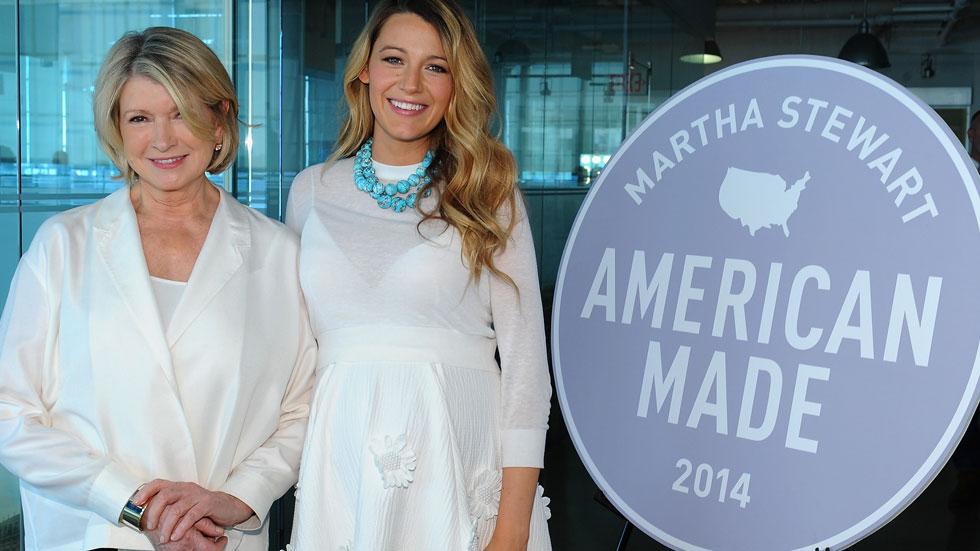 Turns out Martha Stewart is welcoming Blake Lively into the domestic doyenne world.
Stewart, 73, invited Blake Lively, 27, to speak with her at the American Made Summit in NYC on Nov. 8 to discuss the actress' lifestyle site Preserve. Stewart even introduced Lively as her "friend."
The warm welcome comes just months after Stewart dissed the idea of Lively becoming a lifestlye expert. Stewart has already blasted Gwyneth Paltrow for encroaching on her territiory.
Article continues below advertisement
"When we met Martha, she was like, 'I'll ride motorcycles with you, Ryan,'" Lively told the audience at American Made.
"That's the only woman that can creep up on my man and I would be okay with it."