First Lady Face-Off! Inside Michelle Obama's Secret Feud With 'Persnickety Know-It-All' Martha Stewart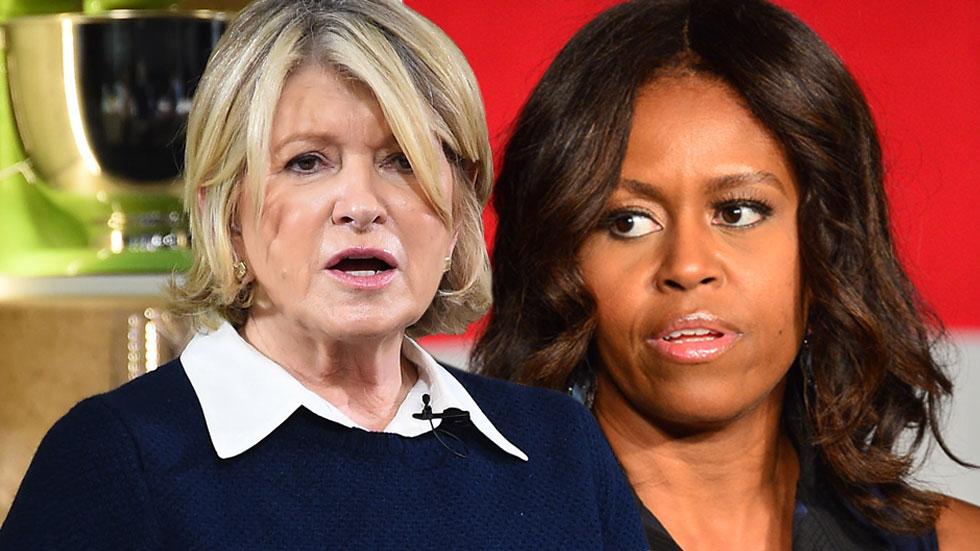 Article continues below advertisement
Stewart told Esquire TV that she "voted for him twice," referring to both President Barack Obama's campaigns, and she made a point to add, "I haven't met him." According to an insider, that was showing restraint.
"Martha's nose is royally out of joint over being so blatantly overlooked," a company insider told The ENQUIRER.
However, do not expect an invitation anytime soon because, according the magazine, "Michelle also feels that Martha treats her employees badly. Besides that, Martha never supported Michelle's healthy school lunch program."
MORE ON:
The National Enquirer
Do you think that Martha Stewart is entitled to be invited to the White House simply because she voted for President Obama? Let us know in the comments.