Mama June Admits She 'Made A Mistake' Allowing Molester Boyfriend Around Her Kids— But Daughter Pumpkin Blames The Victim!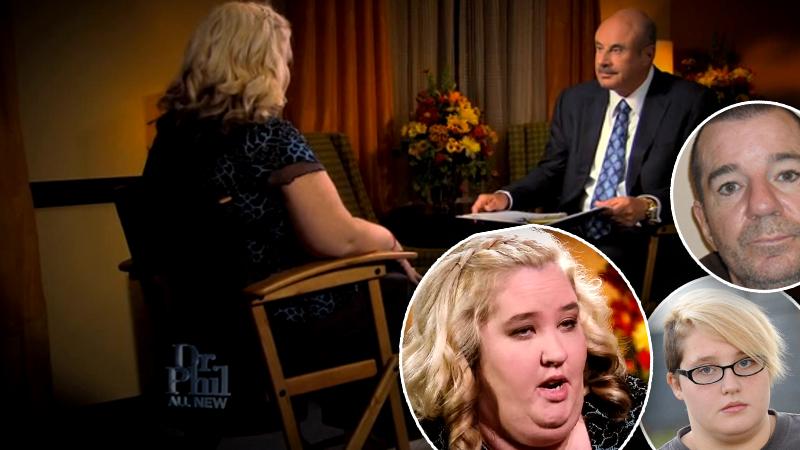 Article continues below advertisement
However, June claimed her former pageant queen daughter only met McDaniel briefly one time while the family was house hunting in September.
She also insisted that she is NOT once again dating McDaniel, who, as RadarOnline.com exclusively reported last month, served ten years in jail for repeatedly sexually abusing her daughter Anna Shannon Cardwell, 20, when she just 8 years old.
After admitting she saw McDaniel in person two times since his release from prison last spring, "I told Anna how sorry I am," June said. "I said, 'I'm going to give you your space, if you want to come talk to me, I'm always there.' I told her several times that I'm sorry."
While June confessed her oldest daughter was a victim in the situation, Anna's younger sister Lauryn "Pumpkin" Shannon, 14, is blaming the married mother of Kaitlyn, 2, for tearing the family apart.
Pumpkin, who previously told RadarOnline.com that her mother hadn't seen McDaniel in 10 years, even told Dr. Phil she has severed all ties with her big sister.
"We're supposed to be a family," Pumpkin explained. "She listened to others, and not what Mama had to say."
Anna spoke out to RadarOnline.com first about the reality clan's sickening scandal, identifying herself as McDaniel's young victim and describing the betrayal she felt by her mother's disgraceful behavior.
"I'm hurt," she told RadarOnline.com last month. "I think me and Mama's relationship may well be over."
Tomorrow, Lee "Uncle Poodle" Thompson, 31, will sit down with Dr. Phil to discuss nemesis June's alleged "lies."
Do you believe that Mama June's claims that she only hung out with her child molester ex boyfriend two times this year? Sound off in the comments.