Jailhouse Interview: Convicted Fraudster Apollo Nida Declares He's 'Hopeful' He & Estranged Wife Phaedra Parks 'Can Stick Things Out'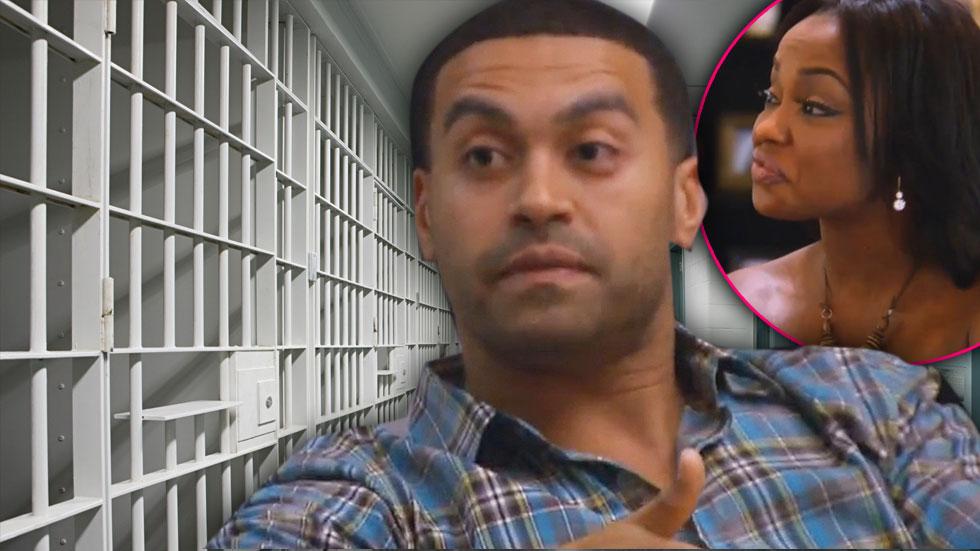 In his first chat since entering prison to serve an eight-year sentence for fraud and identity theft, Apollo Nida remained optimistic of salvaging his relationship with estranged wife Phaedra Parks.
The Real Housewives of Atlanta star, speaking to In Touch, said he's "hopeful that we can stick things out," despite Phaedra's repeated statements that the marriage is over.
"Yes, we've had problems — especially over the last year — but we've gotten on terms now where I can call her and it's cordial," Apollo told the publication.
Article continues below advertisement
Phaedra's rep Steve Honig shot down Apollo's lofty claim, saying "there have been absolutely no discussions about reconciling," and that "the divorce is proceeding as planned."
As for their two young children — sons Ayden, 4, and Dylan, 18 months — Apollo said "there's a plan to get them up here," as their interactions with their felon father have been limited to phone calls and letters since he entered the facility in September.
The sorrowful Apollo acknowledges he "let a lot of people down," but is using his time in custody to focus on the future.
"I know for a fact that when I get home," he said, "I will pick up the pieces."
The Real Housewives of Atlanta airs Sundays at 8/7c on Bravo.