Exclusive
'RHOA' Star Phaedra Parks WILL Divorce Prisoned Hubby Apollo Nida, Insider Claims — She Won't Put Her Life On Hold For Him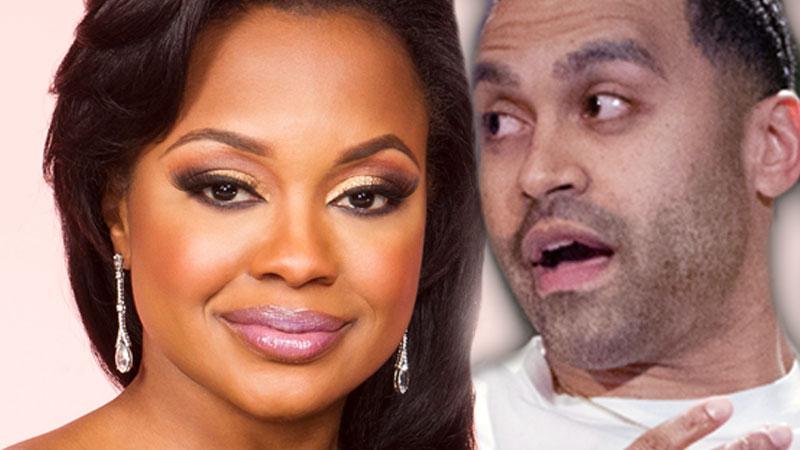 Article continues below advertisement
"There was no way Phaedra was going to put her life on hold for the next decade, awaiting Apollo to be released. The marriage was a huge mistake, but did give her their beloved kids. There were serious trust issues with Apollo, and Phaedra suspects he has been unfaithful, and has been burning through money. Phaedra has always been the breadwinner, and she began to resent it."
Nida plead guilty in May to bank fraud and identity theft and was sentenced to eight years in prison, and has to pay nearly $2 million in restitution.
Before turning himself in to prison officials, Nida showed up in a blind fury at Parks' home while Bravo cameras were rolling on Wednesday, screaming and running around the house.
"Apollo came out of nowhere and ran around the house like a lunatic," a source told RadarOnline.com of the incident.
Nida finally arrived at the prison early Thursday morning.
Fearing for her safety had "prevented Phaedra from filing for divorce in the past. Having Apollo behind bars gives Phaedra a huge level of comfort and security. It's sad that it came to this, but Phaedra knows it's the right thing for her to do," the insider added.
Parks' rep Steve Honig previously told RadarOnline.com, "Phaedra is now putting all of her energy into ensuring the well-being of her two children and making decisions that are in their best interests. This situation has put a tremendous strain on Phaedra and her family, and she is working hard to bring back a sense of normalcy to everyone's lives."
Honig declined to comment on the divorce.