Exclusive
Apollo Nida Skips Prison, Storms 'RHOA' Star Phaedra Parks' House Instead -- 'She Was Terrified & Really Shaken Up!' Says Source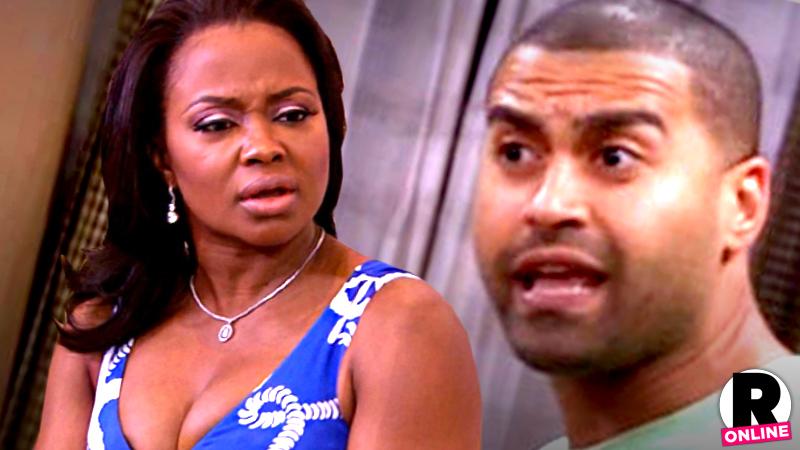 Sentenced to eight years in a federal prison for fraud, Real Housewives of Atlanta star Apollo Nida was ordered to check in on Wednesday but instead showed up unexpectedly at his wife's home, skipping prison, and RadarOnline.com has all the exclusive details.
Phaedra Parks' soon-to-be-ex was ordered to surrender himself to the FMC Lexington prison in Kentucky by Sept. 10 at noon, but instead he stormed Parks' house in a blind fury.
Article continues below advertisement
And luckily for Bravo, the crew was rolling so it was all caught on camera.
"It was crazy. Phaedra had just got home from being away for a few days when all of a sudden Apollo stormed in," an insider told RadarOnline.com.
"Apollo came out of nowhere and ran around the house like a lunatic."
RadarOnline.com verified the police showed up, but that Nida had already fled the scene.
"It was pretty frightening," the source added.
"Phaedra was understandably terrified and shaken up by the ordeal."
According to reports, a warrant for Nida's arrest could be issued shortly.
Parks' rep, Steve Honig, confirmed the incident to RadarOnline.com but declined to provide or comment on any of the details.
Honig previously told RadarOnline.com of Nida's pending prison check-in: "Phaedra is now putting all of her energy into ensuring the well-being of her two children and making decisions that are in their best interests. This situation has put a tremendous strain on Phaedra and her family, and she is working hard to bring back a sense of normalcy to everyone's lives."