Pay Up! Judge Orders Apollo Nida To Pay $2M In Restitution For Fraud Case 'Immediately' — Meanwhile Bravo Cameras Are Rolling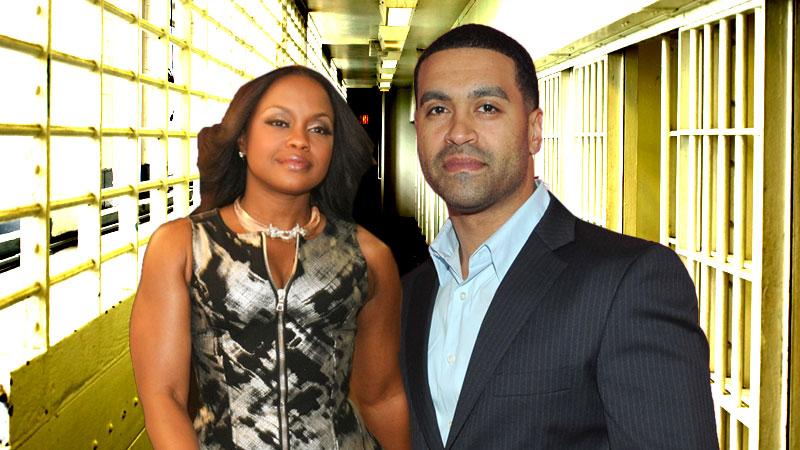 It was a dark day for Apollo Nida when the Real Housewives of Atlanta star was sentenced to eight years in prison on July 8. Now, just over one week later, he received even more dire news. RadarOnline.com has learned that the reality star turned convict has been ordered by a judge to cough up nearly $2 million in restitution payments to his fraud victims, effective "immediately."
According to court documents filed in Atlanta on July 16, Nida owes a total of $1,948,214.85. Of that, $127,011.52 will go to the IRS; $126,213.84 to the U.S. Department of Housing and Urban Development; $89,761.65 to the U.S. Treasury; $15,778.70 to the State of California; $45,525.68 to the State of Connecticut; $28,249.80 to the State of Iowa; $2,289.47 to the State of Indiana; $3,528.03 to L.A. County; $954.60 to the State of Mississippi; $664.38 to the State of Nebraska; $2,196.37 to the State of New York; $2,200 to San Diego County; $39,275.27 to the State of Texas; $3,284.52 to the State of Utah; $456.85 to the State of Vermont; and $7,612.26 to the State of Wisconsin.
Article continues below advertisement
READ The Full List Of Nida's Debts
Other victims to be paid back include Delta, which will get $24,985.99; investment company VALHI, INC., $319.52; Campus USA Credit Union $277,000; Up2Drive BMW Bank of North America, $100,000; The Farmers State Bank, $43,006.20; Nationwide Bank, $44,500; Capital One, $30,000; Digital Federal Credit Union, $45,000; Georgia's Own Credit Union, $35,000; Patelco Credit Union, $25,000; and JP Morgan Chase Bank, $828,300.20.
MORE ON:
Celebrity Justice
All of that is "due and payable immediately" according to the documents.
But if he can't wipe out the debt all at once, the court has ordered that "any portion of the criminal monetary debt that remains unpaid" when he gets out of prison "shall be paid at the monthly rate of at least $250, plus 25% of gross monthly income in excess of $2,300."
Meanwhile, it appears that Bravo cameras will be rolling right up until the time he surrenders himself to the authorities — which could happen any day now. According to a report on TamaraTattles.com, Nida and his wife Phaedra Parks were seen together with a camera crew in downtown Atlanta on July 16 — their first appearance together in more than three months.
Nida recently told RadarOnline.com he and his wife were working on marriage "issues" that seemed to have arisen since he was charged with identity theft and bank fraud earlier this year.
Do you want to see Nida's legal issues on air or should he do his time out of the spotlight? Do you think the sentence was fair? Let us know in the comments!