'Pulling The Race Card?' 'RHOA' Star Kandi Burruss Says Apollo Nida's Prison Sentence Was Racially Motivated, Justice System 'Harder On Black Men'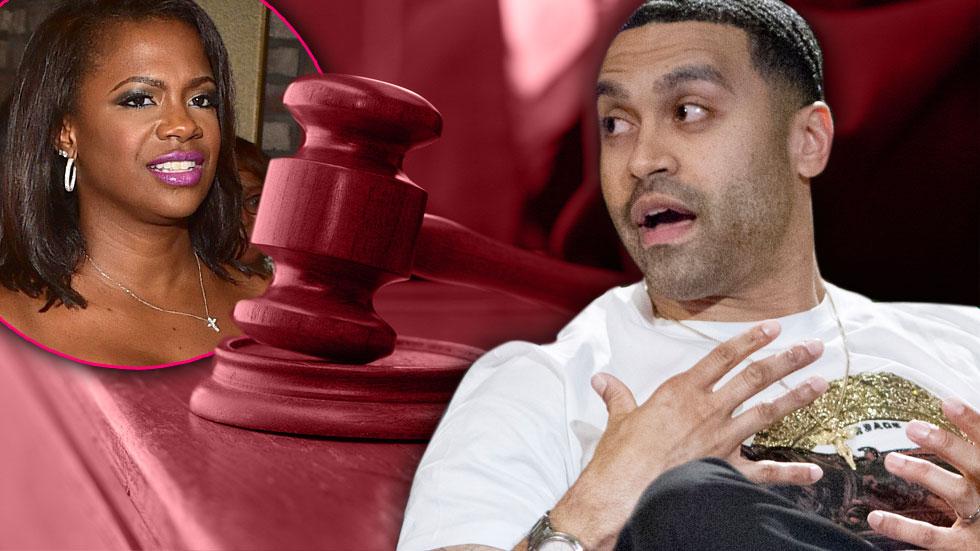 Article continues below advertisement
Burruss made similar claims in the RHOA premiere Sunday night, and took to her blog to further explain her controversial thinking.
"Some people felt that I was pulling the race card when I said I feel the justice system is harder on black men," she wrote. "I don't want you to think that I feel like Apollo only went to jail because he was black. That was not was I was saying. I definitely feel that if you break the law, you should have to go to jail and do your time for the crime, no matter what color you are. BUT I feel like a lot of black men who have committed non-violent crimes get longer sentences than needed."
"For example, I have a family member who committed a non-violent crime and got 13 years in prison," she continued. "He did his time, came home, and after a few years he committed another non-violent crime and now he's serving over 20 years in prison. There are murderers and rapists who have gotten less time. When a man comes home with felonies on his record, a lot of times he can't get a good job. So I just feel like it creates a cycle of repeat offenders. There has to be a better way... This is just my opinion."
Article continues below advertisement
"At the end of the day Phaedra is my girl," she insisted. "I'm always going to be honest with her about what I think. Sometimes we have a difference of opinion, but it's not because I'm taking anyone's side against her. Never that! It always sucks when two people that you really like are going through something as crazy as this."
She explained, "I've always heard that when a married couple goes through a divorce the people close to them end up going through the divorce with them. I never understood what that meant before, but I do now."
Are you Team Apollo or Team Phaedra? Let us know in the comments!