Troubled Amanda Bynes Dyes Her Hair Purple!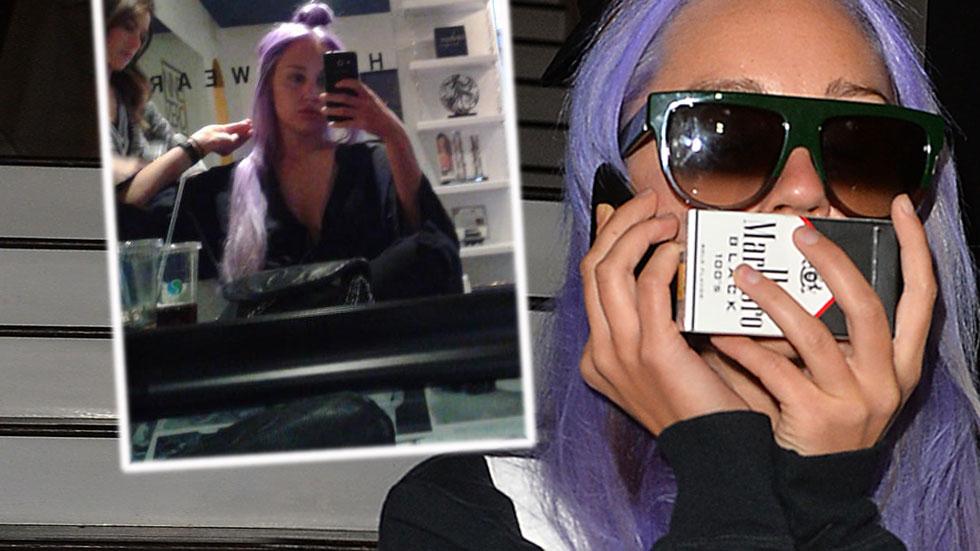 Amanda Bynes took to Twitter Friday night to announce she was changing her look.
"I dyed my hair violet :D I'm not sure if I like it , and this is a blurry pic but here it is !" the troubled star wrote next to a photo of her in a hair salon.
It's unclear how Bynes was able to pay for the dye job considering she battling her parents for control of her finances. The apparently homeless actress was even spotted sleeping on a couch at the mall.
Article continues below advertisement
"I was not given money for a hotel so I have been staying with friends and I didn't get enough sleep last night so I fell asleep on a couch @ the Beverly center and a paparazzi snuck in and took pictures of me" she tweeted earlier this week.
"FYI! I hate my parents for still not giving me money for a hotel," she added. "What is wrong with them? My lawyer is working to have them fully removed from being my conservator, because they don't deserve control over my money - They are miserable in their life and I will fight to get control of my finances taken away from them!"