Exclusive
U2 Frontman Bono's Raunchy Tour Escapades Revealed In New Tell-All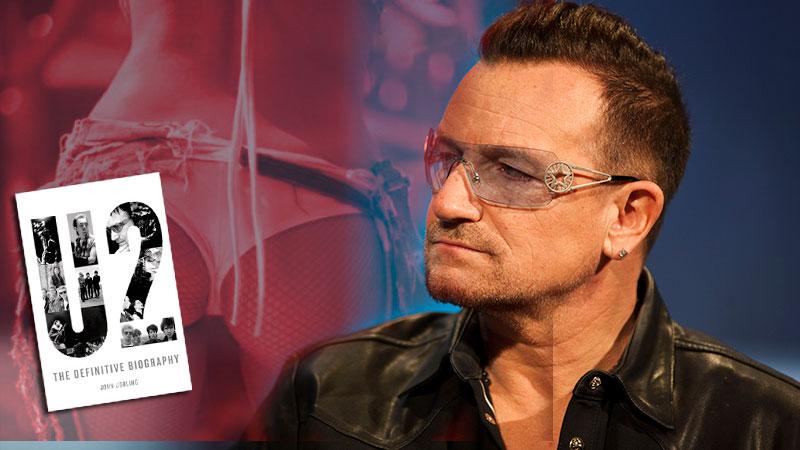 He may have been named a knight by Queen Elizabeth for his activist work, but U2 frontman Bono apparently isn't too proud to engage in rock 'n' roll debauchery. According to author John Jobling's new book, U2: The Definitive Biography, the married father of four indulged in a wild evening of hookers, heroin and even a loose python while in Tokyo for the Irish band's Zoo TV tour in December 1993.
"The singer lost his minders in a blur of bustling crowds and neon lights and plunged headfirst into a world of techno-slavery and after-hours hostess joints," Jobling writes.
Article continues below advertisement
Hours later, the 54-year-old awoke on an apartment floor, "surrounded by a group of semi-naked hookers shaking off a night's worth of smack," the writer continues. "On seeing he had momentarily come round, one of the girls kindly offered him a shot of heroin."
Bono turned down the offer— and also rejected the woman's sexual advances.
After falling back asleep on the floor, Bono was later "awakened by a strange hissing sound and a not entirely unpleasant tingling working its way up his leg," Jobling reveals. "He glanced down to find a pet python making goo-goo eyes at him."
He promptly ran out of the apartment, and later regretted his late night choices while back at the band's hotel.
"Bono wondered aloud how things had gotten so out of hand," Jobling says. "U2 had become rock-and-roll clichés for real, victims of their own success and curiosity. This had to end."
No doubt Bono was thinking of his family. The singer married high school sweetheart Alison Stewart, 53, in 1982. They have four children: daughters Jordan, 25, and Memphis, 23 and sons Elijah, 15 and John, 13.
A source close to the band insists, "These allegations were made about a U2 tour back in the 90s."