Billy Joel's Shocking Heroin Confession: 'It Got Me So High, I Didn't Know How To Deal With It'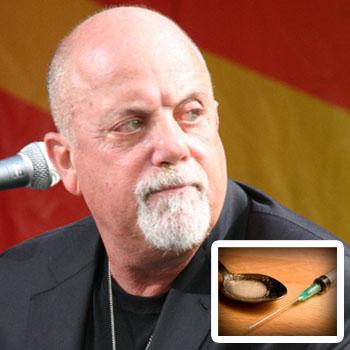 Billy Joel's battle with booze is infamous— but even his biggest fans may not know the 64-year-old rocker dabbled in heroin use! Joel opened up to Howard Stern about his experimentation with the dangerous drug in the late 70s during a three-hour interview and concert event for the media king's SiriusXM radio show.
"We were in Amsterdam, and there was all this stuff going on," he told Stern. "I said, 'Let me see what this is like.'"
Article continues below advertisement
Fortunately, the "Piano Man" singer was instantly deterred by the potentially deadly narcotic's powerful effects.
"It got me so high, I didn't know how to deal with it," he explained. "You just get way out, just go to another place, and you're into the blues. All you want to hear is the blues. You start drooling, and you get sick."
He says he never tried the drug again — but did base his tune "Scandinavian Skies" on the surreal experience.